Fast & Easy Dinner: Margherita Pizza
Fast & Easy Dinner: Margherita Pizza Sometimes the simplest of dishes can be the most rewarding. Take the classic margherita pizza, for example. With its crispy crust, fresh tomato sauce, and melted mozzarella cheese, it's far from complex, yet it's probably the world's most well-known pizza!
It's the perfect comfort food for a busy Wednesday evening, especially when topped with slivers of prosciutto and a shower of arugula. To treat yourself to this lovely pizza tonight,
.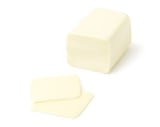 Ingredients
1 ball or can of pizza dough (such as Pillsbury)
3 tablespoons (homemade or store bought) marinara sauce
4 slices dry mozzarella
4 leaves fresh basil, chopped
2 thin slices prosciutto
1/2 cup chopped arugula
Freshly ground black pepper to taste
Directions
Preheat the oven to 400 degrees.
Prepare the pizza dough according to the package. Roll out to 8 or 9 inches in diameter.
Place the dough on a lightly floured pizza peel, or baking sheet with no sides, and top with sauce, cheese, and basil.
Slide the unbaked pizza onto the hot stone and bake until the crust is brown and bubbly, about 20 minutes.
Remove from the oven and top with the prosciutto, arugula, and pepper. Slice and serve immediately.
Makes 1 pizza.
Information
Category

Pasta, Main Dishes

Cuisine

Italian