Fast & Easy Dinner: Pasta with Artichokes, Olives, and Tomatoes
Fast & Easy Dinner: Pasta with Artichokes, Olives, and Tomatoes This super quick and healthy pasta incorporates many of my favorite Summer flavors: fresh, fragrant basil, burst in your mouth grape tomatoes, and salty black olives. The natural simplicity of the sauce — the veggies and herbs are barely cooked — pairs perfectly with whole wheat spaghetti.
If you prefer not to cook with wine, use a low sodium chicken broth instead. To make this delicious, vegetarian meal tonight,
.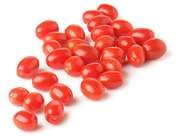 Pasta with Artichokes, Olives, and Tomatoes
From Body and Soul magazine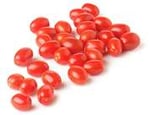 Ingredients
Coarse salt and ground pepper
12 ounces whole-wheat spaghetti
2 tablespoons olive oil
1/2 medium onion , thinly sliced, lengthwise
2 garlic cloves, thinly sliced crosswise
1/2 cup dry white wine
1 can artichoke hearts, drained, rinsed, and quartered lengthwise
1/3 cup pitted kalamata olives, quartered lengthwise
1 pint cherry or grape tomatoes , halved lengthwise
1/4 cup grated Parmesan cheese, plus more serving
1/2 cup fresh basil leaves, torn
Directions
In a large pot of boiling salted water, cook pasta until al dente according to package directions. Drain, reserving 1 cup of pasta water. Return pasta to pot.
Meanwhile, in a large skillet, heat 1 tablespoon oil over medium-high. Add onion and garlic, season with salt and pepper, cook, stirring occasionally until browned, 3 to 4 minutes.
Add wine and cook until evaporated, about 2 minutes.
Stir in artichokes and cook until starting to brown, 2 to 3 minutes.
Add olives and half of the tomatoes; cook until tomatoes start to break down, 1 to 2 minutes.
Add pasta to skillet. Stir in remaining tomatoes, oil, cheese, and basil. Thin with reserved pasta water if necessary to coat the spaghetti. Serve with additional cheese.
Serves 4.
Information
Category

Pasta, Main Dishes

Cuisine

Italian