Fast & Easy Dinner: Penne With Butternut Squash
Fast & Easy Dinner: Penne With Butternut Squash Fall produce week continues, and today's featured ingredient is the beloved butternut squash. Although it has a thick skin, squash flesh roasts in a high-heat oven in less than 20 minutes.
Tossed with pasta, sage, and a creamy mascarpone sauce, this dish is decadent and delicious. If you are a vegetarian, simply omit the ham.
Look at this luxurious recipe when you
.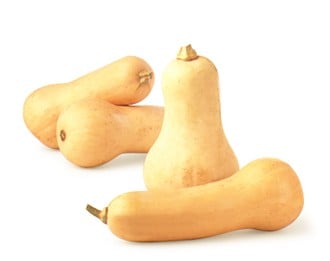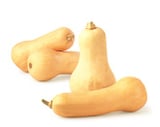 Ingredients
1 butternut squash (about 2 pounds), peeled, halved lengthwise, seeded, and cut into 1/2-inch dice
2 tablespoons olive oil
1 teaspoon salt
1/8 teaspoon fresh-ground black pepper
1 1/4 teaspoons dried sage
1 cup mascarpone cheese
1/2 cup half-and-half
3 scallions including green tops, chopped
3/4 pound penne
1/4 pound sliced smoked ham, such as Black Forest, cut into thin strips
1/4 cup grated Parmesan
Directions
Heat the oven to 450°.
Put the squash on a large baking sheet and toss with the oil, 1/4 teaspoon of the salt, the pepper, and sage. Spread the squash out in a single layer. Roast, turning occasionally, until tender and starting to brown, 15 to 20 minutes.
In a small bowl, stir together the mascarpone, half-and-half, scallions, and the remaining 3/4 teaspoon salt.
Meanwhile, in a large pot of boiling, salted water, cook the penne until just done, about 13 minutes.
Reserve 1 cup of the pasta-cooking water and drain. Return the pasta to the hot pan.
Stir in the squash, mascarpone sauce, and ham. If the sauce seems too thick, add some of the reserved pasta-cooking water. Serve topped with the Parmesan.
Serves 4.
Information
Category

Pasta, Main Dishes

Cuisine

Italian