Fast & Easy Dinner: Poached Halibut with Green Beans and Potatoes
Fast & Easy Dinner: Poached Halibut with Green Beans and Potatoes Poaching is a delicious technique when applied to fish. Simmered lightly in dry white wine, this halibut is delicate, flaky, and flavorful. A drizzle of chive butter adds a rich finish. Paired with crisp green beans and boiled red potatoes, this makes a lovely balanced dinner. If you prefer to use another type of fish, choose a firm fleshed white fish like mahi-mahi or swordfish. For the recipe that would also make an elegant entertaining meal,
.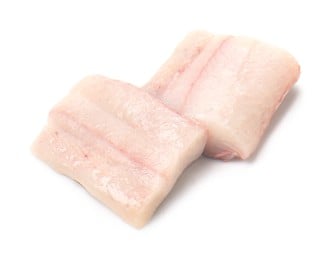 Poached Halibut with Green Beans and Potatoes
From Real Simple magazine
Ingredients
1 pound red potatoes
2 1/2 teaspoons kosher salt
1 pound green beans, trimmed
3 tablespoons unsalted butter
2 tablespoons chopped fresh chives
1/4 teaspoon freshly ground black pepper
4 6-ounce pieces halibut
2 1/2 cups dry white wine
Directions
Place the potatoes in a large pot with enough cold water to cover them by 2 inches.
Add 2 teaspoons of the salt and bring to a boil. Reduce heat and simmer until almost fork-tender, about 15 minutes.
Add the green beans and cook 5 minutes more, until just tender. Drain and set aside.
In the same pot, melt the butter over low heat with the chives, 1/4 teaspoon of the salt, and 1/8 teaspoon of the pepper.
Quarter the potatoes and return them to the pot with the green beans. Stir gently to combine. Season the fish with the remaining salt and pepper and place in a large skillet.
Pour in just enough wine to reach halfway up the sides of the fish. Bring to a simmer over medium-low heat. Cook 6 to 8 minutes, covered, until the fish is opaque.
Serve with the beans and potatoes. Spoon any extra chive butter on top of the fish.
Serves 4.
Information
Category

Main Dishes, Fish

Cuisine

North American