Fast & Easy Dinner: Polenta With Chard
Fast & Easy Dinner: Polenta With Chard A member of the beet family, Swiss chard is a dark, leafy green that's in season now. Chard's somewhat bitter taste can be neutralized by cooking.
In this vegetarian recipe, chard, the stellar ingredient, is sautéed with garlic. Placed on a bed of creamy polenta and topped with tangy blue cheese, this dish is filling and soothing. Bring Fall into your kitchen with this recipe when you
.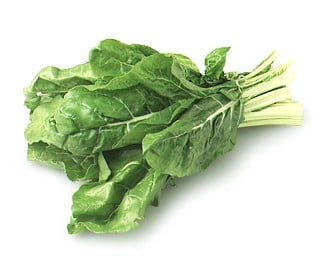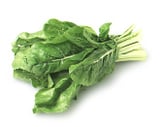 Ingredients
1 tablespoon olive oil
2 cloves garlic, thinly sliced
1 bunch Swiss chard, stems trimmed and leaves cut into 1-inch strips
Kosher salt and black pepper
1 cup instant polenta
1/2 cup crumbled blue cheese (such as Gorgonzola; about 2 1/2 ounces)
Directions
Heat the oil in a large skillet over medium heat. Add the garlic and cook, stirring, until golden, 2 to 3 minutes.
Add the chard, 1/2 teaspoon salt, and 1/4 teaspoon pepper. Cook, tossing occasionally, until the chard is tender, 4 to 5 minutes.
Meanwhile, in a medium saucepan, bring 4 cups of water to a boil. Add 1 tablespoon salt. Slowly whisk in the polenta. Cook, whisking constantly, until the polenta thickens, 3 to 4 minutes.
Divide the polenta among bowls and top with the chard and blue cheese.
Serves 4.
NUTRITION PER SERVING: CALORIES 278; FAT 11g (sat 5g); CHOLESTEROL 16mg; CARBOHYDRATE 36g; CALORIES FROM FAT 35%; SODIUM 1039mg; PROTEIN 11g; FIBER 5g; SUGAR 3g
Information
Category

Other, Main Dishes

Cuisine

Italian