Fast & Easy Dinner: Polenta Gratin with Mushrooms and Fontina
Fast & Easy Dinner: Polenta Gratin with Mushrooms and Fontina Sometimes there just isn't enough time to make a complete meal from scratch, so don't be ashamed to take help from the grocery store. If you enhance the taste by mixing in a couple of fresh ingredients, your family will never notice that you took help from the supermarket. This delectable dinner combines fresh mushrooms, basil, and fontina — with premade polenta and pasta sauce. The final vegetarian dish is filled with flavor and surprisingly delightful.
To check out the recipe — another great one from our friends at MyRecipes.com —
.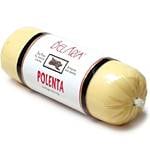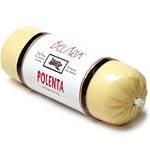 Ingredients
1 (16-ounce) tube of polenta, cut into 1/4-inch-thick slices
Cooking spray
1 (8-ounce) package presliced mushrooms
1 teaspoon bottled minced garlic
1/4 teaspoon salt
1/3 cup sun-dried tomato Alfredo sauce (such as Classico)
1/4 cup chopped fresh basil
1/4 cup (1 ounce) shredded fontina cheese
Get more recipes at MyRecipes.com
Directions
Preheat oven to 500°.
Arrange polenta slices in an 11 x 7-inch baking dish coated with cooking spray, allowing slices to overlap.
Heat a medium nonstick skillet coated with cooking spray over medium-high heat. Add mushrooms; cook 2 minutes, stirring frequently. Stir in garlic and salt.
Cover, reduce heat, and cook 2 minutes. Stir in Alfredo sauce and basil.
Spoon mushroom mixture evenly over polenta. Top with cheese.
Bake at 500° for 7 minutes or until thoroughly heated.
Serves 3.
Nutritional Information: CALORIES 221(30% from fat); FAT 7.4g (sat 3.9g,mono 1.7g,poly 1.2g); PROTEIN 8.3g; CHOLESTEROL 29mg; CALCIUM 82mg; SODIUM 739mg; FIBER 4.2g; IRON 2.4mg; CARBOHYDRATE 28.7g
Like the recipe above? Try out some of these other ones:
— Dinner Tonight Recipes in 45-Minutes or Less
— Quick and Easy Meal Ideas
— Eat Smart at CookingLight.com
— Get More Side Dish Recipes
Information
Category

Other, Main Dishes

Cuisine

Italian