Fast & Easy Dinner: Pork Tenderloin With Onion Marmalade
Fast & Easy Dinner: Pork Tenderloin With Onion Marmalade Just because it's the middle of the week doesn't mean you can't enjoy a hearty and delicious pork dinner. This recipe uses pork tenderloin, a cut of meat that cooks quickly in the oven or on the grill. When topped with a caramelized onion and honey jam, the pork becomes rich and flavorful. Serve on a bed of rice seasoned with orange and cilantro for a meal that is balanced and satisfying. To check out the mouth-watering recipe,
.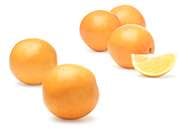 Pork Tenderloin With Onion Marmalade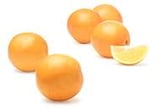 Ingredients
2 pork tenderloins
1 tablespoon extra-virgin olive oil
Salt
3 tablespoons butter
2 sweet onions, finely chopped
1 tablespoon ground cumin
Juice and grated peel of 1 orange
2 tablespoons honey
1 cup rice
1/4 cup chopped cilantro
Directions
Preheat the oven to 500°.
Place the pork in a roasting pan, rub with the olive oil and season with salt. Roast for 10 minutes, then turn over and roast for another 10 minutes. Remove the tenderloins from the oven and let rest for 10 minutes.
Meanwhile, in a large skillet, melt 2 tablespoons butter over medium-low heat, add the onions and cook, stirring occasionally, until softened, 10 to 15 minutes.
Stir in the cumin and half the orange juice; cook for 5 minutes. Stir in the honey and cook for 5 minutes more. Let cool.
In a medium saucepan, bring 1 1/2 cups salted water to a boil, stir in the rice, cover, lower the heat and simmer for 15 minutes. Remove from the heat and let rest for 5 minutes. Stir in the remaining 1 tablespoon butter, then the remaining orange juice and the cilantro. Season with salt.
Spoon the rice onto plates and sprinkle with the grated orange peel. Cut the pork diagonally into 1/2-inch slices and place on the rice. Spoon the onion marmalade over the pork and serve extra on the side.
Serves 4.
Information
Category

Main Dishes, Pork