Fast & Easy Dinner: Portobello and Red-Pepper Pizza
Fast & Easy Dinner: Portobello and Red-Pepper Pizza Why head to the local pizza parlor when you can whip up gourmet pies in the comfort of your own kitchen? With the help of store-bought dough, pizza making is a cinch. This recipe tops the dough with portobello mushrooms, red peppers, garlic, and two types of cheese.
However, the best thing about homemade pizza is the ability to get creative. Top your pizza with whatever ingredients you want! Use this recipe loosely as a guide and go from there. Making pizza is also a great way to transform leftovers into something new and delicious. For the simple technique,
.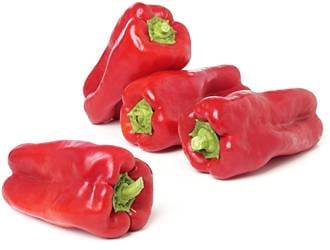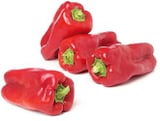 Ingredients
6 tablespoons olive oil
2 red bell peppers, cut into thin slices
1 1/2 pounds portobello mushrooms, stems removed, caps cut into 1/4-inch slices
1 teaspoon salt
1 pound store-bought or homemade pizza dough
3 cloves garlic, minced
1/4 teaspoon fresh-ground black pepper
3/4 cup lightly packed basil leaves, chopped
1/2 pound fresh salted mozzarella, cut into 1/4-inch cubes
1/2 cup grated Parmesan
Directions
Heat the oven to 450°F. In a large frying pan, heat 3 tablespoons of the oil over moderately high heat. Put the peppers in the pan and cook, stirring occasionally, for 10 minutes.
Add the mushrooms and the salt and cook, stirring occasionally, until the mushrooms are golden, about 10 minutes more.
Meanwhile, oil a 14-inch pizza pan or large baking sheet. Press the pizza dough onto the pan in an approximately 14-inch round or 9-by-13-inch rectangle.
Spread the peppers and mushrooms on the pizza crust. Bake for 12 minutes. Sprinkle on the garlic, black pepper, and basil. Top with the mozzarella and then with the Parmesan. Drizzle with the remaining 3 tablespoons oil. Bake until the cheese is bubbling and beginning to brown, about 10 to 15 minutes longer.
Makes one 14-inch pizza.
Information
Category

Main Dishes, Pizza

Cuisine

Italian