Fast & Easy Dinner: Potato and Leek Flat Bread With Greens
Fast & Easy Dinner: Potato and Leek Flat Bread With Greens Pizza dough is a great ingredient to have on hand. It can be used for so much more than the traditional tomato sauce and cheese pizza.
Take this recipe for example: the dough turns into flatbread when topped with a mixture of fresh thyme, leeks, and potatoes. A sprinkle of Gruyere provides a subtle richness. Serve with a green salad and a glass of red wine and let the weekend begin!
Want the recipe? Just
.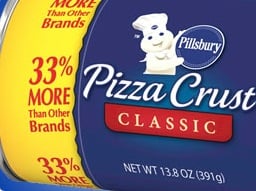 Potato and Leek Flat Bread With Greens
From Real Simple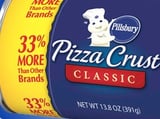 Ingredients
1 1-pound package refrigerated pizza dough
Cornmeal for the pan
2 small leeks (white and light green parts), halved and thinly sliced lengthwise
2 medium Red Bliss potatoes, thinly sliced
1 teaspoon fresh thyme
Kosher salt and pepper
3 tablespoons extra-virgin olive oil
1/4 cup (1 ounce) grated Gruyère
1 5-ounce package mixed greens
Directions
Heat oven to 450° F.
Roll the dough on a lightly floured surface to a 1/4-inch thickness. Sprinkle a baking sheet with cornmeal and place the dough on top.
Combine the leeks, potatoes, thyme, 3/4 teaspoon salt, 1/2 teaspoon pepper, and 1 1/2 tablespoons of the oil in a large bowl. Scatter the potato mixture over the dough and sprinkle with the Gruyère.
Bake until the crust is golden, about 20 minutes.
Slice into wedges and transfer to individual plates. Divide the greens among the plates. Sprinkle with 1/4 teaspoon salt and drizzle with the remaining oil.
Serves 4.
NUTRITION PER SERVING: CALORIES 568(29% from fat); FAT 18g (sat 5g); CHOLESTEROL 18mg; CARBOHYDRATE 86g; SODIUM 581mg; PROTEIN 18g; FIBER 7g; SUGAR 2g
Information
Category

Main Dishes, Pizza