Fast & Easy Dinner: Red Pepper and Goat Cheese Frittata
Fast & Easy Dinner: Red Pepper and Goat Cheese Frittata Today is world egg day, and to celebrate we should have eggs for dinner. For some crazy reason, the majority of Americans associate eggs with breakfast, but the incredible, edible egg can make a delicious dinner dish.
For example, the fashionable Italian frittata is a scrumptious meal. In this variation, goat cheese adds a delicate creaminess that pairs perfectly with the snap of the red pepper. To honor the egg, get the recipe and
.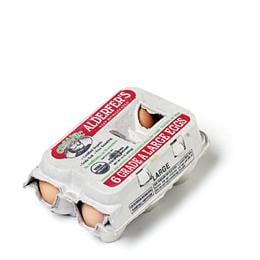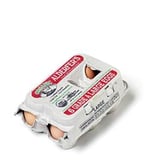 Ingredients
8 large eggs
2 tablespoons finely chopped fresh oregano
1/2 teaspoon salt
1/4 teaspoon freshly ground pepper
2 tablespoons extra-virgin olive oil
1 cup sliced red bell pepper
1 bunch scallions, trimmed and sliced
1/2 cup crumbled goat cheese
Directions
Position rack in upper third of oven; preheat broiler.
Whisk eggs, oregano, salt and pepper in a medium bowl.
Heat oil in a large, ovenproof, nonstick skillet over medium heat. Add bell pepper and scallions and cook, stirring constantly, until the scallions are just wilted, 30 seconds to 1 minute.
Pour the egg mixture over the vegetables and cook, lifting the edges of the frittata to allow the uncooked egg to flow underneath, until the bottom is light golden, 2 to 3 minutes.
Dot the top of the frittata with cheese, transfer the pan to the oven and broil until puffy and lightly golden on top, 2 to 3 minutes. Let rest for about 3 minutes before serving. Serve hot or cold.
Serves 6.
NUTRITION INFORMATION: Per serving: 179 calories; 13 g fat (4 g sat, 7 g mono); 286 mg cholesterol; 4 g carbohydrate; 11 g protein; 1 g fiber; 326 mg sodium.
Nutrition bonus: Vitamin C (60% daily value), Selenium (31% dv), Vitamin A (25% dv).
Information
Category

Main Dishes, Eggs

Cuisine

Italian