Fast & Easy Dinner: Red Wine Risotto With Grilled Chicken
Fast & Easy Dinner: Red Wine Risotto With Grilled Chicken Still wondering what to serve your sweetie for dinner tomorrow night? Well how about a delicious, balanced meal complete with chicken, risotto, and greens? The risotto is cooked in red wine giving it a delightful, deep-purple color and rich, layered flavor.
The chicken is flash-marinated in a balsamic-Worcestershire mixture before being seared on a grill pan. The entire dish is topped with shredded spinach and arugula making for a meal that is indulgent, yet healthy. To check out the recipe,
.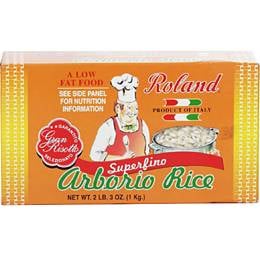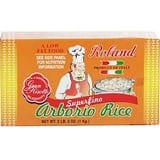 Ingredients
1 tablespoon balsamic vinegar
1 tablespoon Worcestershire sauce
1/4 cup plus 1 tablespoon extra-virgin olive oil
1 tablespoon grill seasoning, such as McCormick Montreal Steak Seasoning
6 skinless, boneless chicken thighs (about 1½ pounds total)
1 ounce dried porcini mushrooms
4 cups chicken broth
1 medium onion, finely chopped
Salt and freshly ground pepper
1 1/2 cups arborio rice
2 cups Barolo (dry Italian) red wine (two-thirds of a bottle)
2 tablespoons finely chopped fresh rosemary (about 4 sprigs)
2 tablespoons cold unsalted butter, cut into small pieces
1 cup freshly grated Parmigiano-Reggiano or Pecorino Romano cheese
2 cups arugula, shredded
2 cups baby spinach, shredded
Directions
Preheat a grill or a grill pan to medium-high. In a shallow dish, combine the balsamic vinegar, Worcestershire sauce, 3 tablespoons of the oil and the grill seasoning. Add the chicken thighs and turn to coat evenly with the marinade.
In a small saucepan, heat the dried mushrooms and chicken broth over medium-low heat.
In a large skillet, heat the remaining olive oil over medium heat. Add the onion, season with salt and pepper and cook for a couple of minutes to soften.
Add the rice, stir to coat and cook for 1 minute.
Add half of the wine; when it has been absorbed by the rice, stir in the remaining wine and the rosemary. When all of the wine is absorbed, ladle in some of the mushroom broth.
Place the marinated chicken thighs on the grill and cook for 7 to 8 minutes on the first side and for 5 to 6 minutes on the reverse side.
Add a ladle of the mushroom broth to the risotto every few minutes, stirring occasionally and cooking until absorbed.
Remove the softened mushrooms from the broth and chop; add to the risotto. Cook the risotto until creamy and al dente, 20 to 22 minutes. Remove from the heat; stir in the butter and cheese.
Thinly slice the grilled chicken. Divide the risotto among shallow bowls and top each serving with the arugula, spinach and sliced chicken.
Serves 4.
Information
Category

Poultry, Main Dishes

Cuisine

Italian