Fast & Easy Dinner: Roast Pork Salad
Fast & Easy Dinner: Roast Pork Salad Although chicken and fish are common salad ingredients, the other white meat, pork, is not the first protein that comes to mind when making a dinner salad. Cook outside the box with this scrumptious salad.
Thin slices of roasted pork are placed on a bed of greens. A quick dressing that combines pineapple juice with honey mustard and fresh ginger is drizzled over the top. To impress your family with this clever recipe,
.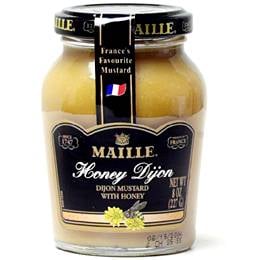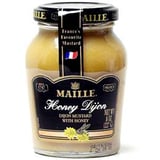 Ingredients
12 oz. pork tenderloin
1/8 tsp. salt
1/8 tsp. freshly ground black pepper
2 Tbsp. honey mustard
6 cups torn romaine and/or spinach
2 cups fresh or canned pineapple chunks and/or sliced fresh nectarines or peaches
Cracked black pepper (optional)
1 recipe Ginger-Pineapple Dressing, see below
Directions
Preheat oven to 425 degrees F. Trim fat from pork; sprinkle with salt and pepper. Place pork on rack in shallow roasting pan. Roast pork for 20 minutes.
Spoon mustard on pork. Roast 5 to 10 minutes longer or until an instant-read thermometer inserted in the thickest part registers 160 degrees F.
Thinly slice pork.
In four salad bowls or on plates arrange greens, pork, and fruit. Sprinkle with cracked black pepper. Stir ginger-pineapple dressing; drizzle on salads and enjoy.
Serves 4.
Ginger-Pineapple Dressing: In a small bowl combine 1/4 cup low-fat mayonnaise dressing, 1/4 cup unsweetened pineapple juice or orange juice, 1 tablespoon honey-mustard, and 1 teaspoon grated fresh ginger. Cover; chill until serving time.
Information
Category

Salads, Main Dishes

Cuisine

North American