Fast & Easy Dinner: Roasted Asparagus and Eggs
Fast & Easy Dinner: Roasted Asparagus and Eggs A couple of weeks ago, my sister came over with her CSA box. Among the romaine and rhubarb was a bunch of perfectly tender asparagus. When she asked how we should cook the thin spears, I replied, "like Martha Stewart prepares hers: roasted and topped with a poached egg." Since that day, we've both enjoyed this simple yet sophisticated vegetarian meal many times. It's quite versatile — if you have other veggies like mushrooms or green beans on hand, roast them with the asparagus. For a heartier variation, plate the asparagus on top of toasted country bread. To appease meat eaters, sprinkle with salty pancetta. Whichever way you serve it, you'll need the basic recipe, so
.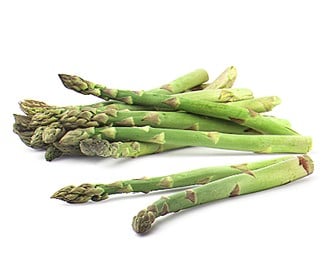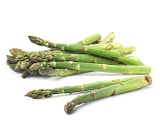 Ingredients
1 medium thick asparagus bunch, tough ends removed
2 tablespoons olive oil
Coarse salt
1/2 cup balsamic vinegar
1 teaspoon light-brown sugar
1 tablespoon cider vinegar
4 large eggs
2 ounces shaved parmesan
Directions
Preheat oven to 400 degrees. On a baking sheet with a rim, toss asparagus with oil. Season with salt. Bake until asparagus is lightly browned and tender, 15 to 18 minutes (timing will vary depending upon thickness of asparagus).
In a small saucepan, cook balsamic vinegar and sugar over medium-high heat until syrupy and reduced to 3 tablespoons, about 6 minutes.
Meanwhile, bring a large skillet with 2 inches of water to a simmer over medium heat. Add cider vinegar and season with salt. Break one egg at a time into a cup, then tip cup into pan. Simmer until whites are set and yolks are soft but slightly set, about 3 minutes.
With a slotted spatula, scoop out eggs one at a time and drain on paper towels. With a paring knife, trim edges.
Divide asparagus among four plates and drizzle with reduced balsamic. Top with shaved Parmesan and an egg.
Serves 4.
Information
Category

Main Dishes, Eggs