Fast & Easy Dinner: Roasted Lamb Meatballs With Polenta
Fast & Easy Dinner: Roasted Lamb Meatballs With Polenta The classic Italian meatball goes sophisticated in this rapid yet gourmet meal. Rich lamb replaces boring beef and the sauce is seasoned with tangy vinegar and fire-roasted tomatoes.
Sub out pasta for quick-cooking polenta jazzed up with honey and fresh rosemary. Serve with a glass of red wine and a green salad. To kick-start your weekend with this mouth-watering meal,
.


Roasted Lamb Meatballs With Polenta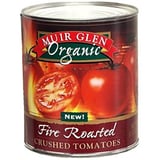 Ingredients
3 slices whole wheat bread, crusts discarded, chopped
3 cups chicken broth
1 1/2 pounds ground lamb
1 egg, lightly beaten
2 large cloves garlic, grated
Salt and pepper
1 tablespoon extra-virgin olive oil, plus more for brushing
1 red onion, finely chopped
2 tablespoons balsamic vinegar
One 28-ounce can crushed fire-roasted tomatoes
1 cup whole milk or half-and-half
1 cup polenta
2 tablespoons honey
1 tablespoon butter
1 tablespoon chopped rosemary
Directions
Preheat the oven to 400°.
In a bowl, moisten the bread with 1/3 cup chicken broth. Add the lamb, egg, garlic, 2 teaspoons salt and 1 teaspoon pepper. Form the mixture into 8 meatballs.
Brush with olive oil and set 2 inches apart on a rimmed nonstick baking sheet. Roast for 15 minutes.
Meanwhile, in a medium saucepan, heat 1 tablespoon olive oil, over medium heat. Add the onion, season with salt and pepper and cook until softened, 8 to 10 minutes.
Add the vinegar and cook it off, 1 minute. Stir in 2/3 cup chicken broth, then the tomatoes.
Bring the sauce just to a boil, then lower the heat and simmer for 10 minutes.
In a medium saucepan, bring the remaining 2 cups chicken broth and the milk to a boil. Whisk in the polenta, lower the heat and cook, whisking, until the polenta is thick but spoonable, 2 to 3 minutes. Stir in the honey, butter, rosemary and salt and pepper to taste. If it gets too thick, add water or more milk.
Spoon the polenta into bowls; top with the meatballs and sauce.
Serves 4.
Information
Category

Main Dishes, Lamb

Cuisine

Italian