Fast & Easy Dinner: Seafood Linguine
Fast & Easy Dinner: Seafood Linguine Linguine with clams is one of my favorite recipes, so I'm constantly searching for new ways to recreate the classic Italian dish. This variation adds in scallops and white fish to make a robust, filling pasta. Diced tomatoes give the sauce a rich, red tint. The recipe is incredibly versatile. If you dislike scallops, add more clams, or substitute shrimp. Fresh marjoram can be pricey; luckily, parsley and basil are more affordable, just-as-fresh herb options. To check out the recipe,
.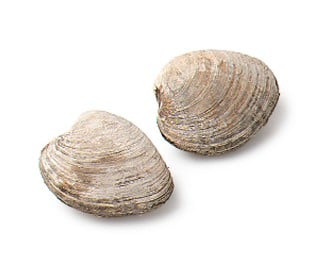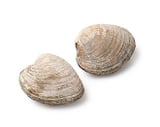 Ingredients
8 ounces whole-wheat linguine or spaghetti
2 tablespoons extra-virgin olive oil
4 cloves garlic, chopped
1 tablespoon chopped shallot
1 28-ounce can diced tomatoes, drained
1/2 cup white wine
1/2 teaspoon salt
1/4 teaspoon freshly ground pepper
12 littleneck or small cherrystone clams (about 1 pound), scrubbed
8 ounces dry sea scallops
8 ounces tilapia or other flaky white fish, cut into 1-inch strips
1 tablespoon chopped fresh marjoram or 1 teaspoon dried, plus more for garnish
1/4 cup grated Parmesan cheese (optional)
Directions
Bring a large pot of water to a boil. Add pasta and cook until just tender, 8 to 10 minutes, or according to package directions. Drain and rinse.
Meanwhile, heat oil in a large skillet over medium heat. Add garlic and shallot and cook, stirring, until beginning to soften, about 1 minute.
Increase the heat to medium-high. Add tomatoes, wine, salt and pepper. Bring to a simmer and cook for 1 minute.
Add clams, cover and cook for 2 minutes. Stir in scallops, fish and marjoram.
Cover and cook until the scallops and fish are cooked through and the clams have opened, 3 to 5 minutes more. (Discard any clams that don't open.)
Spoon the sauce and clams over the pasta and sprinkle with additional marjoram and Parmesan (if using).
Serves 4.
NUTRITION INFORMATION: Per serving: 453 calories; 10 g fat (2 g sat, 6 g mono); 62 mg cholesterol; 51 g carbohydrate; 36 g protein; 8 g fiber; 733 mg sodium; 656 mg potassium. Nutrition bonus: Iron (50% daily value), Vitamin C (40% dv), Magnesium (34% dv), Potassium (19% dv), Vitamin A (15%).
Information
Category

Pasta, Main Dishes