Fast & Easy Dinner: Seafood Newburg on Buttered Toast
Fast & Easy Dinner: Seafood Newburg on Buttered Toast It's the last day of 2008, so treat yourself to a decadent seafood dinner. Although this dish is rich and indulgent, it doesn't take a lot of time to prepare. Newburg is a classic sauce for seafood made with cream and sherry.
This recipe calls for shrimp, scallops, and crab, but feel free to change it up according to your culinary needs. Pair with a green salad and a glass of Champagne for the ultimate end of the year meal. Get the recipe and
.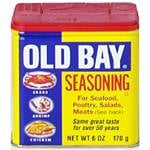 Seafood Newburg on Buttered Toast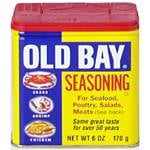 Ingredients
5 tablespoons butter
2 rounded tablespoons flour
2 cups milk
1 cup heavy cream
1/4 cup dry sherry
1/4 teaspoon sweet paprika
1/8 teaspoon freshly grated or ground nutmeg
Salt and freshly ground pepper
12 scallops, muscle discarded, patted dry
12 jumbo shrimp, peeled and deveined
1/2 pound lump crab meat
1 teaspoon Old Bay or other seafood seasoning
1 tablespoon extra-virgin olive oil
8 slices white sandwich bread
20 blades fresh chives, cut into 1-inch pieces
1/4 cup slivered almonds, toasted
Directions
In a medium saucepan, melt 3 tablespoons butter over medium heat. Whisk in the flour and cook for 1 minute, then whisk in the milk and cream and heat through, about 10 minutes.
Lower the heat and stir in the sherry, paprika and nutmeg; season with salt and pepper. Cook, stirring, until thick enough to coat the back of a spoon, about 15 minutes.
Preheat the broiler. Season the scallops, shrimp and crab with salt and pepper. Season the crab with the Old Bay.
In a large nonstick skillet, heat the olive oil over high heat. Add the scallops and cook, turning once, until browned on each side, 4 to 6 minutes; transfer to a plate.
Add the shrimp to the skillet and cook for 3 minutes on each side. Add the crab for the last 3 minutes of cooking and heat through. Return the scallops to the pan, pour the sauce evenly over the seafood and remove from the heat.
Arrange the bread on a baking sheet and toast in the broiler on each side, then spread with the remaining 2 tablespoons butter.
Halve each piece of toast to make triangles. Place 4 toast triangles on each of 4 dinner plates, spoon the seafood Newburg on top and sprinkle with the chives and almonds.
Serves 4.
Information
Category

Main Dishes, Shellfish