Fast & Easy Dinner: Sesame Tofu Stir-Fry
Fast & Easy Dinner: Sesame Tofu Stir-Fry If you've never experimented with tofu before, consider doing so tonight. Think of tofu like chicken, it takes on the flavor of the other ingredients.
In this case, the supporting cast consists of soy sauce, sesame oil, ginger, and sesame seeds. Snow peas add a punch of green color and the textural element of crunch. Serve over white rice for a delicious vegetarian meal.
Get the recipe when you
.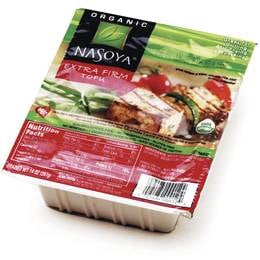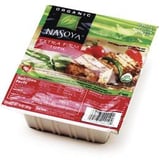 Ingredients
1 block firm tofu (14 to 15 ounces)
1/4 cup soy sauce
1 tablespoon dark sesame oil
1 tablespoon rice vinegar
2 teaspoon sugar
2 teaspoons sesame seeds
1 1-inch piece fresh ginger
2 scallions
1 clove garlic
8 ounces snow peas
3 tablespoons vegetable oil
2 tablespoons water
2 to 4 cups cooked white or brown rice, for serving
Directions
Drain the tofu and cut into 1-inch cubes (about 24 pieces). Whisk soy sauce, sesame oil, vinegar, and sugar in a glass pie plate or baking dish. Add tofu, turn the coat, and set aside for 30 minutes.
Meanwhile, toast the sesame seeds in a small dry skillet over medium heat, stirring and tossing, until fragrant and a shade or two darker, about 4 minutes. Pour into a bowl to cool.
Peel and grate the ginger. Trim and chop the scallions, keeping the white and green parts separate. Smash, peel, and finely chop the garlic. Pull off the stems and any tough strings from the snow peas, if necessary.
When you're ready to cook the tofu, reserve 1 tablespoon of the marinade in a small bowl and drain off the rest: Pat the tofu dry and drain off the rest. Pat the tofu dry with paper towels.
Heat 2 tablespoons oil in a large nonstick skillet or wok over medium-high to high heat. Working in batches if necessary, fry the tofu in the skillet, turning occasionally, until golden, about 7 minutes. Transfer the tofu with a slotted spoon or spatula; toss with the sesame seeds. Set aside.
Add the remaining oil to the skillet. Stir-fry the ginger, garlic, and scallion whites until fragrant, about 30 seconds. Add the snow peas and water and stir-fry until the snow peas are bright green and lightly glazed, about 2 minutes.
Return the fried tofu and scallion greens to the pan, pour in reserved marinade, and stir gently to combine. Cook until the snow peas are crisp-tender, about 2 minutes more. Serve with rice.
Serves 2-4.
Information
Category

Main Dishes, Tofu