 Fancy a trip to an exotic Mediterranean destination? Take one tonight with this enticing meal. The shrimp is marinated in a cool, cumin-flavored yogurt before being seared on a hot grill. Canned garbanzos get a grown-up makeover when seasoned with red pepper flakes and fresh tomatoes. Fill out this pairing with a store-bought roasted red pepper hummus and pita chips, and you've got a meal ideal for entertaining. To escape from the mundane and get the recipe,
.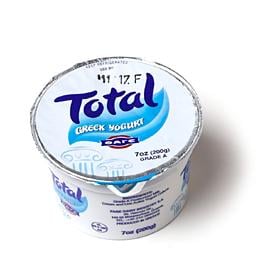 Ingredients
2 cups whole milk yogurt
Juice of 1 lemon
2 cloves garlic, finely chopped
2 teaspoons salt
1 teaspoon ground cumin
1 pound large shrimp, deveined
2 tablespoons extra-virgin olive oil
1/2 teaspoon crushed red pepper
One 15.5-ounce can chickpeas, rinsed
4 plum tomatoes, chopped
Directions
In a large bowl, mix together the yogurt, lemon juice, half the garlic, 1 teaspoon salt and the cumin.
Transfer half the yogurt mixture to a small bowl. Add the shrimp to the large bowl and mix; cover and refrigerate for 15 minutes.
In a medium saucepan, heat 1 1/2 tablespoons olive oil, the crushed red pepper and remaining garlic over medium heat for 2 minutes. Add the chickpeas and cook, stirring, for 4 minutes.
Add the tomatoes and remaining 1 teaspoon salt, cover and cook for 5 minutes. Lower the heat and keep warm until ready to serve.
Rub a grill pan with the remaining 1/2 tablespoon olive oil and heat over high heat. Add the marinated shrimp and grill, turning once, until cooked through, about 3 minutes on each side.
Top the chickpeas with the shrimp and serve with the reserved yogurt sauce.
Serves 4.
Information
Category

Main Dishes, Shellfish

Cuisine

Mediterranean/Middle Eastern