 I love it when I find a recipe that uses basic ingredients in new and interesting ways. In this case, the simple components are shrimp and marinara sauce. While the two are delightful alone, I've never thought of combining them to make a scrumptious sauce for pasta. This recipe — from our friends at MyRecipes.com — cooks the shrimp and mushrooms in a marinara sauce seasoned with lots of crushed red pepper flakes. To learn how to make it,
.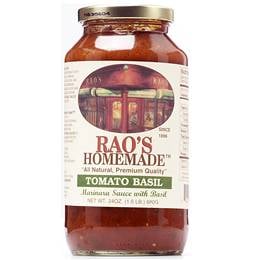 Ingredients
8 ounces uncooked spaghetti
1 tablespoon olive oil
4 cups sliced cremini mushrooms (about 10 ounces)
2 1/2 cups basic marinara sauce, homemade or store bought
1/2 teaspoon crushed red pepper
1/4 teaspoon salt
1/4 teaspoon freshly ground black pepper
1 pound peeled and deveined medium shrimp
Parsley sprigs (optional)
Get more recipes at MyRecipes.com
Directions
Cook pasta according to package directions. Drain; keep warm.
Heat oil in a large nonstick skillet over medium-high heat. Add mushrooms to pan; sauté 6 minutes.
Add basic marinara, red pepper, salt, and black pepper; bring to a simmer. Cook 5 minutes.
Add shrimp; cook 3 minutes or until shrimp are done.
Serve over pasta. Garnish with parsley sprigs, if desired.
Serves 4 (serving size: 1 1/4 cups shrimp mixture and about 1 cup pasta).
Nutritional Information: CALORIES 439(17% from fat); FAT 8.5g (sat 1.3g,mono 4.4g,poly 1.7g); PROTEIN 33.8g; CHOLESTEROL 172mg; CALCIUM 118mg; SODIUM 660mg; FIBER 5g; IRON 5.7mg; CARBOHYDRATE 56.5g
Like the recipe above? Try out some of these other ones:
— 9 Scrumptious Shrimp Recipes
— Cook Up Coastal Favorites at Home
— All About Shrimp from Cooking Light
— Get More Shrimp Recipes
Information
Category

Main Dishes, Shellfish

Cuisine

Italian