Fast & Easy Dinner: Shrimp and Scallops en Papillote
Fast & Easy Dinner: Shrimp and Scallops en Papillote Surprise your family tonight with this gift-like meal. The seafood and vegetables are cooked en papillote — inside a parchment paper package — until moist and tender. At the table, your loved ones open the packets to discover a delectable and succulent dinner.
Feel free to get creative with the recipe: this healthy cooking technique is ideal for all types of fish, chicken, and vegetables. To learn how it's done,
.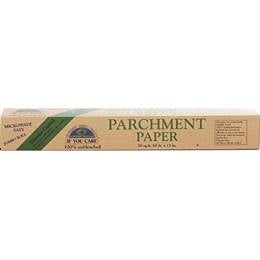 Shrimp and Scallops en Papillote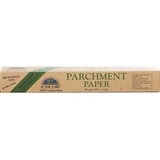 Ingredients
2 cups sliced leeks (2 large)
4 large sprigs fresh thyme
1/4 cup Dijon-style mustard
2 tablespoons dry white wine
1/8 teaspoon ground white pepper
12 sea scallops
8 peeled and deveined jumbo shrimp
1 cup julienned carrot (2 medium)
1 cup julienned zucchini or sweet pepper strips (1 small)
4 teaspoons butter, melted
4 slices lemon
Directions
Preheat oven to 450°F. Cut four 12x16-inch sheets of parchment paper. Fold in half; crease fold and unfold.
On half of each sheet of parchment, place 1/2 cup leek and top with a sprig of thyme.
In a bowl stir together mustard, wine, and white pepper. Add scallops and shrimp; toss to coat.
Spoon one-fourth of seafood mixture over leeks. Top with 1/4 cup carrot and 1/4 cup zucchini.
Drizzle with 1 tablespoon butter and top with a lemon slice.
Fold parchment over seafood stack like a book. Start sealing at the edge of the fold. Working in 2-inch sections, fold about 1/4-inch of the open edges over and crease tightly. Fold again. Continue working around the open edges of the parchment, overlapping folded sections slightly. Finish with a double fold at the end of the packet. Make sure folds are creased tightly so they don't open. Repeat to make three more packets.
Place packets in a very large baking sheet. Bake in the preheated oven for 10 to 12 minutes or until scallops and shrimp are opaque.
To serve, cut an "X" in the top of the parchment; serve immediately.
Serves 4.
Information
Category

Main Dishes, Shellfish

Cuisine

French