Fast & Easy Dinner: Simple Bouillabaisse
Fast & Easy Dinner: Simple Bouillabaisse You don't need all day to make the classic French seafood stew known as bouillabaisse. Following this recipe, the savory, filling soup can be ready in under an hour. A large variety of seafood can be included in the Provencal dish.
Based on your family's budget and tastebuds, select two or three of the fish and shellfish options listed. This recipe is especially useful when you have leftover fish on hand. To learn how this quick bouillabaisse is made,
.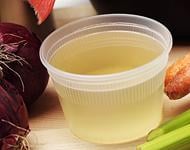 Simple Bouillabaisse
From Cookie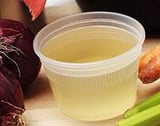 Ingredients
2 tablespoons olive oil
2 cloves garlic, peeled and smashed
1 large onion, peeled and sliced
1 small fennel bulb, thinly sliced
1 large pinch saffron, soaked in 2 tablespoons orange juice for 10 minutes (optional)
1 strip orange zest
1 (14-ounce) can whole peeled tomatoes, in juice
6 cups seafood stock (sold at most fish markets) or clam juice
Some or all of the following seafood (ask your fish seller for enough to serve 4 to 6 people): halibut, cod, tilapia, or snapper (in large chunks); shell-on large shrimp or lump crabmeat; clams or mussels
1 bunch Italian parsley, chopped
Directions
Heat the olive oil in a large, heavy pot over medium-high heat. Add the garlic, onion, and fennel and saute until just brown, 5 to 10 minutes.
Add the saffron (if using), orange zest, tomatoes, and stock or clam juice.
Bring to a boil and cook until the vegetables are tender and the liquid is reduced by half, about 20 minutes.
Reduce heat to medium and add the fish (but not shellfish). Cook for about 2 minutes.
Add any clams, mussels, and shrimp. Simmer until the shells just begin to open, about 4 minutes more.
Add any crabmeat.
Cook until all shells have opened, the shrimp is pink and curled, and the fish flakes easily, about 2 minutes.
Serve from the pot, sprinkled with the parsley and topped with crusty bread.
Serves 4-6.
Information
Category

Main Dishes, Soup

Cuisine

French