Fast & Easy Dinner: Skillet Chicken-and-Mushroom Potpie
Fast & Easy Dinner: Skillet Chicken-and-Mushroom Potpie Classic chicken pot pie gets a modern makeover in this delicious, uncomplicated dish. If you have a hard time working with difficult-to-roll-out pastry dough, you're in luck; this recipe eliminates the dough, instead topping the filling with white country bread.
Rotisserie chicken, pre-sliced mushrooms, and frozen peas are time-saving ingredients that make this variation a cinch. It's a comforting way to start the weekend — especially when served with a glass of vino. Get the recipe now and
.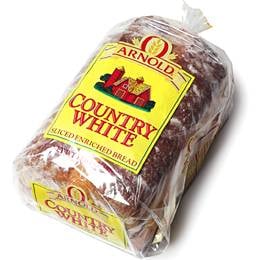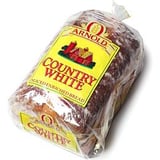 Ingredients
4 tablespoons unsalted butter, softened
1 onion, finely chopped
1/2 pound shiitake mushrooms, stemmed, caps thinly sliced
2 carrots, thinly sliced
Salt and freshly ground pepper
3 tablespoons all-purpose flour
1 teaspoon sweet paprika
1 cup chicken stock or low-sodium broth
2 tablespoons Madeira
2 cups whole milk
3 cups shredded chicken (from a rotisserie chicken)
1/2 cup frozen baby peas
Eight 1-inch-thick slices of bakery white country bread (about 1 pound), crusts removed
Directions
Preheat the oven to 425°.
In a large ovenproof nonstick skillet, melt 2 tablespoons of the butter. Add the onion, mushrooms and carrots and season lightly with salt and pepper. Cover and cook over high heat, stirring once, until the vegetables are just softened, about 1 minute.
Uncover and cook, stirring frequently, until lightly browned, about 5 minutes.
Stir in the flour and paprika and cook, stirring, for 1 minute.
Add the stock and Madeira and cook, stirring, until blended. Add the milk and bring to a gentle boil.
Stir in the chicken and peas and season with salt and pepper. Remove from the heat.
Arrange the bread over the chicken mixture, trimming it to fit snugly in a single layer. Brush the bread with the remaining 2 tablespoons of butter.
Bake for about 20 minutes, until the filling is bubbling and the bread is golden. Serve right away.
Serves 6.
Information
Category

Poultry, Main Dishes

Cuisine

North American