 Sloppy Joes are a delicious alternative to the boring old burger. This recipe, which uses chorizo, pork, garlic, Worcestershire, and brown sugar, is simple yet spicy. Because the meat is ground, the sandwiches come together quickly. The recipe can easily be doubled to feed a crowd.
Served with a cold beer and plenty of napkins, these sloppy Joe's are a scrumptious start to the weekend. Intrigued by the recipe? Get it now when you
.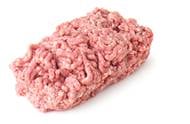 Ingredients
1 tablespoon extra-virgin olive oil
1/4 to 1/3 pound chorizo, casing removed, finely chopped (about 1 cup)
1 pound ground pork
1 onion, finely chopped
2 cloves garlic, grated or finely chopped
2 teaspoons paprika
2 teaspoons ground coriander
1 teaspoon allspice
Salt and pepper
2 tablespoons brown sugar
1 tablespoon Worcestershire sauce
Grated peel and juice of 1 lime
1 cup chicken broth
One 8-ounce can tomato sauce
4 Portuguese rolls or submarine rolls, split
4 deli slices Swiss cheese
3 to 4 large dill or half-sour pickles, chopped
1 bag plantain or other chips
Directions
In a large skillet, heat the olive oil over medium-high heat.
Add the chorizo and cook, stirring, until browned, 2 minutes.
Add the pork and cook, crumbling it with a spoon, until browned, 3 to 4 minutes.
Stir in the onion, garlic, paprika, coriander, and allspice; season with salt and pepper to taste and cook for 5 minutes.
Add the brown sugar, Worcestershire sauce, lime peel and lime juice and mix well; stir in the chicken broth and tomato sauce and simmer for a couple of minutes.
Lightly toast the rolls under the broiler. Pile the meat mixture onto the roll bottoms. Cover with the Swiss cheese and broil until melted, about 30 seconds.
Scatter the pickles on the sandwiches, cover with the roll tops, and serve with the plantain chips alongside.
Serves 4.
Information
Category

Main Dishes, Sandwiches

Cuisine

North American