Fast & Easy Dinner: Sole Fillets With Artichoke Pasta
Fast & Easy Dinner: Sole Fillets With Artichoke Pasta This dinner is just what you're looking for if you want something that's tasteful but not time consuming or fussy. Pair lightly skillet-fried sole with an almond sauce and a lemon-artichoke pasta, and you've got the perfect meal for a casual Friday night.
If you can't locate Petrale or Dover sole, try another mild-flavored flat whitefish, such as flounder, sand dabs, turbot, or halibut. Learn how to make it when you
.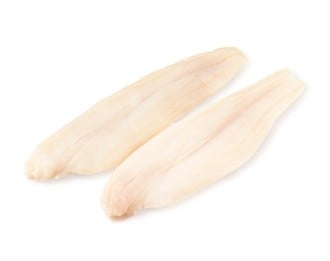 Sole Fillets With Artichoke Pasta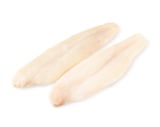 Ingredients
1/2 pound fettucine, pappardelle, or wide egg noodles
3 tablespoons butter
1/4 cup extra-virgin olive oil (EVOO)
Flour, for dredging
2 eggs
Splash heavy cream or half-and-half
12 to 16 ounces sole fillets
Freshly ground pepper
1/2 cup slivered almonds (a couple of generous handfuls)
1/8 teaspoon freshly grated nutmeg
1 clove garlic, smashed and peeled
One 14-ounce can quartered artichoke hearts, drained
1/2 cup dry white wine
Grated peel and juice of 1 lemon
Flat-leaf parsley, chopped (a generous handful)
Salt
Directions
Bring a large pot of water to a boil, salt it, add the pasta and cook until al dente. Drain.
While the pasta is working, in a large skillet, melt 1 tablespoon butter in 2 tablespoons EVOO, 2 turns of the pan. Place the flour on a plate. In a shallow dish, beat the eggs and cream. Season the fish with salt and pepper and dip in the flour and then the eggs. Add to the skillet and cook over medium-high heat for 5 minutes. Flip and cook for 3 minutes longer. Transfer to a pan and keep warm in a 250°F oven.
Melt 1 tablespoon butter in the skillet. Add the almonds and toast for 3 minutes. Add the nutmeg. Spoon the nuts over the fish. Add the garlic and the remaining 2 tablespoons EVOO, 2 turns of the pan, and 1 tablespoon butter to the skillet. Add the artichokes and cook for 4 minutes. Discard the garlic and add the wine; cook until reduced. Stir in 1/2 cup water, the lemon peel, lemon juice, and parsley.
Place the sole on 2 plates and spoon some sauce on top. Toss the pasta with the sauce and artichokes; season with salt and pepper. Serve alongside the fish.
Serves 2.
Information
Category

Main Dishes, Fish

Cuisine

North American