Fast & Easy Dinner: Spinach-Feta Calzone Casserole
Fast & Easy Dinner: Spinach-Feta Calzone Casserole Spinach and feta are a classic Mediterranean combination. The salty feta perfectly complements the fresh greens. Tonight use this dynamic duo to make a delicious casserole sized calzone. The vegetarian filling — reminiscent of spanakopita — is a mixture of wilted spinach, sautéed onion, crushed red pepper, garlic, and feta.
To take a look at the recipe that I found on MyRecipes.com,
.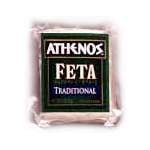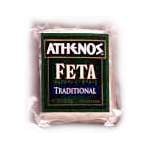 Ingredients
1 16-ounce package refrigerated pizza dough
1 tablespoon olive oil, divided
5 garlic cloves, thinly sliced and divided
2 cups thinly vertically sliced onion (about 1 medium)
1/4 teaspoon salt
1/4 teaspoon crushed red pepper
2 pounds coarsely chopped fresh spinach
3/4 cup (3 ounces) crumbled feta cheese
Get more recipes at MyRecipes.com
Directions
Roll dough into a 12-inch square; fit dough into an 8-inch square baking pan coated with cooking spray, allowing excess dough to hang over edges of dish.
Preheat oven to 425°.
Prepare filling: combine 1 teaspoon oil and 2 garlic cloves; set aside.
Heat remaining 2 teaspoons oil in a Dutch oven over medium-high heat. Add remaining 3 garlic cloves and onion; sauté 5 minutes or until onion is tender and lightly browned.
Spoon onion mixture into a large bowl. Stir in 1/4 teaspoon salt and pepper; keep warm.
Add half of spinach to pan; cook 1 minute or until spinach begins to wilt, stirring frequently. Add remaining spinach; cook 5 minutes or until spinach wilts. Place spinach in a colander; press until barely moist.
Add spinach and cheese to onion mixture, stirring until well combined.
Brush dough with half of garlic-oil mixture; top with spinach mixture. Fold excess dough over filling to cover; brush with remaining garlic-oil mixture.
Bake at 425° for 30 minutes or until golden. Let stand 10 minutes.
Serves 6.
Nutritional Information: CALORIES 275(23% from fat); FAT 7.1g (sat 2.7g,mono 2.9g,poly 0.9g); PROTEIN 11.7g; CHOLESTEROL 13mg; CALCIUM 240mg; SODIUM 576mg; FIBER 5.4g; IRON 6.5mg; CARBOHYDRATE 43.2g
Like the recipe above? Try out some of these other ones:
— Best of Italian Recipe Collection
— 10 Casseroles Under 300 Calories
— How to Cook Perfect Pasta from Cooking Light
— Get More Casserole Recipes
Information
Category

Main Dishes, Pizza

Cuisine

Mediterranean/Middle Eastern