 I love the French cooking technique en papillote. It's a simple, healthy, and quick way to make a fish dinner. I also enjoy opening the parchment paper package at the dinner table!
This version combines lots of vegetables — tomatoes, green beans, zucchini, carrots, and garlic — with plump, succulent sea bass. White wine and tangy olive tapenade further season the moist fish.
For the virtually effortless recipe to this delicious dish,
.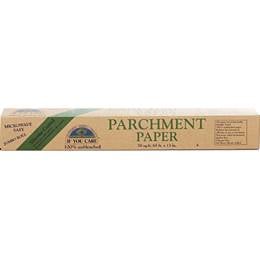 Ingredients
1/2 pint grape tomatoes
1/2 pound green beans, halved
1/4 cup extra-virgin olive oil
Salt and pepper
2 small zucchini, thinly sliced on an angle
2 small carrots, shredded
1 red onion, quartered and thinly sliced crosswise
2 cloves garlic, grated or finely chopped
2 teaspoons herbes de Provence
1 large lemon, cut into 8 slices
Four 6- to 8-ounce pieces sea bass
1/2 cup white vermouth or dry white wine
4 teaspoons black or green olive tapenade or chopped olives
Directions
Preheat the oven to 425°.
On a baking sheet, toss the tomatoes and green beans with 2 tablespoons olive oil; season with salt and pepper. Roast until the tomatoes burst and the beans are tender, 10 minutes.
Cut 4 pieces of parchment paper the size of a baking sheet.
In a large bowl, combine the zucchini, carrots, onion, garlic and herbes de Provence. Season with salt and pepper and toss to combine. Divide the seasoned vegetables among the pieces of parchment; top each with 2 lemon slices, the tomatoes and green beans and a piece of fish. Douse with the vermouth, drizzle with the remaining 2 tablespoons oil and season with salt and pepper. Dot the fish with the tapenade.
To seal, fold over the long sides of the parchment together twice, then roll in the short sides to form a pouch.
Roast until the fish is just opaque, about 12 minutes.
Serves 4.
Information
Category

Main Dishes, Fish