Fast and Easy Dinner: Steak With Root Vegetables Expand your horizons with this recipe that pairs a classic steak with root vegetables. Carrots, parsnips, and beets are cut like french fries, but cook up quicker than the average potato.
Chopped tarragon adds freshness. For an alternate presentation, slice the vegetables into thin coins before sautéing. Serve with a glass of wine, sit back and enjoy the weekend! Look at the recipe:
.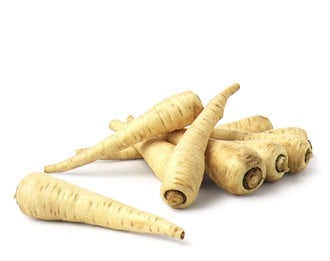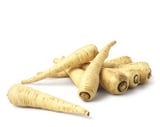 Ingredients
4 8-ounce New York, strip, or sirloin steaks, about 1-inch thick
2 teaspoons kosher salt
1/2 teaspoon black pepper
3 tablespoons olive oil
2 carrots, cut into thin strips
2 parsnips, cut into thin strips
2 beets, cut into thin strips
1 tablespoon finely chopped fresh tarragon
Directions
Season the steaks with 1 1/2 teaspoons of the salt and 1/4 teaspoon of the pepper.
Heat 1 tablespoon of the oil in a large skillet over medium heat. Add the steaks and cook to the desired doneness, about 4 minutes per side for medium-rare. Transfer to a plate and cover loosely with foil.
While the steaks rest, wipe out skillet. Heat the remaining oil over medium-low heat. Add the vegetables. Cook until tender, about 7 minutes. Season with the remaining salt and pepper and the tarragon. Serve alongside the steaks.
Serves 4.
NUTRITION PER SERVING: CALORIES 497.22(42% from fat); FAT 23.48g (sat 6.46g); CHOLESTEROL 97.97mg; CALCIUM 82.94mg; CARBOHYDRATE 19.28g; SODIUM 708.51mg; PROTEIN 50.61mg; FIBER 4.3g; IRON 3.99mg
Information
Category

Main Dishes, Beef

Cuisine

North American