Fast & Easy Dinner: Stir Fried Tofu with Vegetables
Fast & Easy Dinner: Stir Fried Tofu with Vegetables I've said it before and I'll say it again: stir fries make an excellent last minute meal. Why? Because the food is sautéed at a higher temperature meaning it will cook quicker. This stir fry is jam packed with vegetables making it hearty and healthful. Choose a firmer tofu to ensure that it won't fall apart when stir fried. For this mouthwatering recipe,
.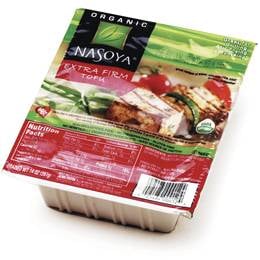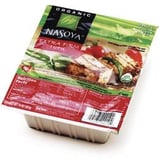 Ingredients
2 teaspoons vegetable oil
1 package (16 ounces) extra firm tofu, patted dry and cut into 1-inch by 1/2-inch pieces
3 green onions
1 cup vegetable broth
1 tablespoon dark brown sugar
1 tablespoon soy sauce
2 teaspoons cornstarch
1 bag (10-ounce) shredded carrots
1 medium red pepper, thinly sliced
2 cloves garlic, crushed with garlic press or finely minced
1 tablespoon fresh ginger, peeled and grated
1/2 teaspoon salt
cooked rice, optional for serving
Directions
In nonstick 12-inch skillet, heat 1 teaspoon vegetable oil over medium-high heat until hot.
Add tofu, and cook, about 4 minutes, gently tossing until heated through and lightly golden. Transfer to plate; set aside.
Meanwhile, thinly slice green onions, separating white parts from green tops. In 2-cup measuring cup, mix broth, brown sugar, soy sauce, and cornstarch.
In same skillet, heat remaining 1 teaspoon vegetable oil. Add white parts of green onions, carrots, red pepper, garlic, ginger, and salt; cook 5 minutes, stirring frequently.
Return tofu to skillet. Stir broth mixture, and add to skillet; heat to boiling. Boil 30 seconds, gently stirring.
Spoon over rice, if desired. To serve sprinkle with remaining green onions.
Serves 4.
Information
Category

Main Dishes, Tofu

Cuisine

North American