Fast & Easy Dinner: Sweet Potato Soup
Fast & Easy Dinner: Sweet Potato Soup Sick of classic potato soup? Consider this scrumptious recipe for an innovative sweet potato variation. The creamy texture comes from evaporated milk and sautéed leeks provide a mild onion flavor.
This vegetarian recipe is garnished with Parmesan cheese and fresh basil, but if you have cheddar cheese and chives on hand use those instead. To learn how to make this mouth-watering and filling puree,
.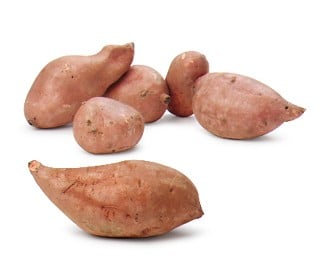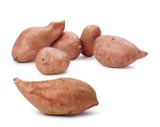 Ingredients
1 1⁄4 lb. sweet potatoes, peeled and cut into 2-inch pieces
2 tsp. olive oil
2 leeks (white part only), rinsed well and chopped
2 cloves garlic, minced
1 Tbl. sugar
4 cups reduced-sodium vegetable broth
1 (12-oz.) can evaporated milk
Salt and freshly ground black pepper to taste
1⁄2 cup shredded Parmesan cheese
1⁄4 cup minced fresh basil
Directions
Place potatoes in a large saucepan and pour in enough water to cover. Set pan over high heat, bring to a boil, and let boil until potatoes are fork-tender, about 8 minutes. Drain and set aside.
Heat oil in a large saucepan over medium heat. Add leeks, garlic, and sugar. Cook, stirring frequently, until leeks soften, about 5 minutes. Add sweet potatoes and broth, bring to a simmer, and let simmer for 5 minutes.
Using an immersion blender, puree until smooth (or use a regular blender, work in batches, and return soup to pan).
Add evaporated milk and simmer for 1 minute to heat through. Season with salt and pepper.
Ladle soup into bowls and top with a sprinkling of Parmesan and basil.
Serves 4.
Information
Category

Main Dishes, Soup