Fast & Easy Dinner: Teriyaki Tofu Pizza
Fast & Easy Dinner: Teriyaki Tofu Pizza Grated tofu makes an excellent topping to vegetarian pizza. Instead of a typical tomato sauce, in this recipe, the pizza crust is covered with a thick layer of teriyaki sauce.
Peppers and mozzarella cheese complement the tofu topping. Garnished with bean sprouts and green onions, this pizza is fragrant, flavorful, and fabulous.
To check out the recipe all you have to do is,
.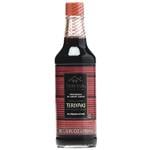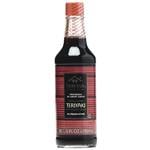 Ingredients
1 prebaked pizza crust (12-inch diameter)
1/3 cup thick teriyaki sauce
1 1/3 cups coarsely grated firm tofu
2/3 cup canned pineapple tidbits, drained
1 medium green or red pepper, sliced
3/4 cup grated mozzarella cheese
1 cup fresh bean sprouts
2 tablespoons thinly sliced green onion
Directions
Place pizza crust on greased 12-inch pizza pan. Spread teriyaki sauce on crust, leaving 1/2-inch edge.
Scatter next 3 ingredients over sauce.
Sprinkle with cheese. Bake on center rack in 475°F oven for about 10 minutes until cheese is melted and golden.
Top with bean sprouts and onion.
Serves 2.
1 serving: 410 Calories; 10.8 g Total Fat (1.7 g Mono, 1.0 g Poly, 4.0 g Sat); 17 mg Cholesterol; 60 g Carbohydrate; 3 g Fibre; 19 g Protein; 1105 mg Sodium
Information
Category

Main Dishes, Pizza

Cuisine

Other Asian