Fast & Easy Dinner: Thai Chicken with Basil
Fast & Easy Dinner: Thai Chicken with Basil Take advantage of Summer's bounty of fresh basil with this fragrant recipe. If you have access to different types of basil, use both classic basil and lemony Thai basil. To make this quick meal chicken chunks are cooked with garlic, ginger, chili flakes, and Asian fish sauce. The basil is added at the last minute. This delicious dinner from our friends at MyRecipes.com is perfect for a weeknight. Learn how it's made and
.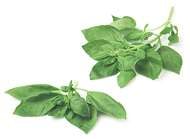 Thai Chicken with Basil
From Sunset magazine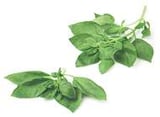 Ingredients
1 pound boned, skinned chicken breast halves
1 tablespoon vegetable oil
1 tablespoon minced garlic
1 tablespoon minced fresh ginger
1/4 teaspoon hot chili flakes
2/3 cup fat-skimmed chicken broth
1 tablespoon Asian fish sauce (nuoc mam or nam pla) or soy sauce
2 teaspoons cornstarch
3 cups lightly packed fresh basil leaves, rinsed
Salt
cooked rice, optional for serving
Directions
Get more recipes at MyRecipes.com
Rinse chicken and pat dry. Cut crosswise into 1/8-inch-thick strips 2 to 3 inches long.
Place a 10- to 12-inch nonstick frying pan over high heat; when hot, add oil, garlic, ginger, chili flakes, and the chicken. Stir often until chicken is no longer pink in the center (cut to test), 3 to 4 minutes.
In a small bowl, mix broth, fish sauce, and cornstarch until smooth. Add to pan and stir until sauce is boiling, about 1 minute.
Add basil leaves and stir just until barely wilted, about 30 seconds. Add salt to taste and pour into a serving bowl.
Serves 3-4.
Nutritional Information: CALORIES 202(25% from fat); FAT 5.7g (sat 0.9g); CHOLESTEROL 66mg; CARBOHYDRATE 6.5g; SODIUM 239mg; PROTEIN 30g; FIBER 3.2g
Like the recipe above? Try out some of these other ones:
— Speedy Thai Suppers
— Homemade Chinese Takeout
— Quick and Easy Meal Ideas
— Fresh and Inspired Recipes from Sunset
Information
Category

Poultry, Main Dishes

Cuisine

Other Asian