Fast & Easy Dinner: Three-Cheese Calzones
Fast & Easy Dinner: Three-Cheese Calzones While I enjoy homemade pizzas, I rarely think of whipping up calzones. However, the classic cousin to pizza is incredibly simple, quick, and satisfying to make. This recipe takes refrigerated pizza dough and stuffs it with ricotta, mozzarella, and Parmesan cheeses, fresh spinach, and thinly sliced salami. The marinara sauce is served on the side for dipping. Like pizza, the possible filling combinations are virtually endless, so adapt this recipe to suit your family's liking. It's a great way to use up leftover cheese, meat, and vegetables.
To learn the technique for making calzones,
.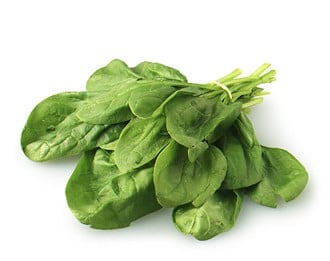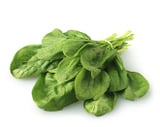 Ingredients
1 pound refrigerated pizza dough
1 cup fresh ricotta
1 cup grated mozzarella (4 ounces)
1/4 cup grated Parmesan (1 ounce)
1 bunch spinach, thick stems removed and roughly chopped (5 cups)
Black pepper
1/4 pound thinly sliced salami
2 tablespoons olive oil
1 cup jarred marinara sauce, warmed
Directions
Heat oven to 400° F.
On a lightly floured surface, divide the dough into 4 equal portions and roll and stretch them* into 8-inch rounds.
In a large bowl, combine the ricotta, mozzarella, Parmesan, spinach, and 1/4 teaspoon pepper.
Layer the salami on one side of each round of dough and top with the cheese mixture. Fold the dough over the filling and pinch the edges to seal.
Brush the tops of the calzones with the oil. Transfer to a parchment-lined baking sheet and bake until golden, 12 to 15 minutes. Serve with the sauce.
Serves 4.
*If the dough is too elastic and shrinks back when you roll it flat into full rounds, let it rest for 15 minutes before trying again.
NUTRITION PER SERVING: CALORIES 664; FAT 36g (sat 14g); CHOLESTEROL 76mg; CARBOHYDRATE 60g; CALORIES FROM FAT 49%; SODIUM 1359mg; PROTEIN 31g; FIBER 5g; SUGAR 7g
Information
Category

Main Dishes, Pizza

Cuisine

Italian