Fast & Easy Dinner: Tortilla-Crusted Cod Cakes
Fast & Easy Dinner: Tortilla-Crusted Cod Cakes Make cooking more exciting with recipes that feature everyday ingredients in creative, new ways. In this recipe crushed tortilla chips replace boring breadcrumbs as a coating for fish cakes. The cakes are seared and finished off in the oven, resulting in a crisp, crunchy exterior and flaky, soft filling. A cilantro-orange-onion salsa adds a unique freshness to the cakes. This recipe is highly adaptable: salmon or crab can replace the cod, and parsley or mint are delicious substitutes for the cilantro.
To look at the recipe,
.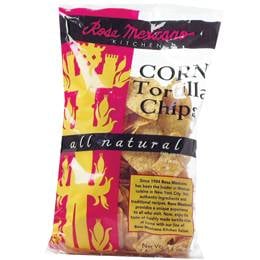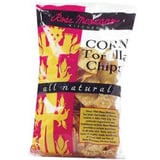 Ingredients
1 medium red onion
1 bunch fresh cilantro
4 tablespoons olive oil
1 jalapeño, seeded and finely chopped
1 1/2 pounds cod fillet
1 egg
1 1/2 teaspoons kosher salt
1/4 teaspoon black pepper
1 cup finely crushed tortilla chips (from 3 cups chips)
2 oranges, peeled and thinly sliced into circles
Directions
Heat oven to 350°F.
Finely chop enough onion to measure 3/4 cup and enough cilantro stems to measure 1 tablespoon (reserving the leaves).
Heat 1 tablespoon of the oil in an ovenproof skillet over medium heat. Add the onion, cilantro stems, and jalapeño and cook until softened, 4 minutes.
Pulse the cod, egg, salt, pepper, and the onion mixture in a food processor until combined but not pureed.
Form 8 cod cakes. Coat each cake with the chips.
Wipe out skillet. Heat 1 tablespoon of the remaining oil over medium heat.
Add 4 cakes and cook until golden brown, 3 minutes on each side. Transfer to a baking sheet. Wipe out skillet and repeat with 1 tablespoon of the remaining oil and the last 4 cakes. Bake until cooked through, about 10 minutes.
Thinly slice the remaining onion. Toss with the oranges, 1/2 cup of the cilantro leaves, and the remaining oil. Serve with the cakes.
Serves 4.
NUTRITION PER SERVING: CALORIES 380(26% from fat); FAT 15g (sat 2.5g); CHOLESTEROL 120mg; CARBOHYDRATE 27g; SODIUM 1,090mg; PROTEIN 34g; FIBER 4g; SUGAR 9g
Information
Category

Main Dishes, Fish