 Although I love fried fish tacos, when the weather is super-hot, I prefer grilled fish tacos. This recipe for tuna tacos is the perfect dinner on a warm Summer day. The red onions are caramelized and seasoned with chipotle powder, oregano, and red wine vinegar. The tuna is pounded thin before being grilled. A fresh, crunchy salsa combines mangoes, jalapeños, and cucumber. If this recipe sounds interesting to you, get it now after you
.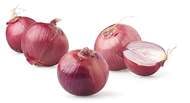 Ingredients
3 tablespoons olive oil
2 medium red onions, thinly sliced
Salt
1 teaspoon chipotle powder or hot paprika
1 teaspoon dried oregano
1 tablespoon red wine vinegar
1 ripe mango—peeled, pitted and cut into 1/4-inch dice
1 medium cucumber—peeled, seeded and cut into 1/4-inch dice
1 serrano or jalapeño chile, seeded and very finely chopped
2 tablespoons fresh lime juice
1 tablespoon chopped cilantro
One 1-pound tuna steak (1 inch thick)
Eight 6-inch corn tortillas
Directions
Light a grill or preheat a grill pan.
In a large skillet, heat 2 tablespoons of the olive oil. Add the onions, season with salt and cook over moderately high heat until softened and browned, about 8 minutes.
Add the chipotle powder and cook for 30 seconds. Add the oregano and the vinegar and cook for 1 minute. Transfer to a plate.
Meanwhile, in a bowl, combine the mango, cucumber, serrano, lime juice and cilantro and season the salsa with salt.
Oil the grill. Rub the tuna with the remaining 1 tablespoon of olive oil and season with salt.
Grill over high heat until lightly charred and pink within, about 3 minutes per side. Transfer to a plate. Grill the tortillas until hot and soft, about 10 seconds.
Stack the tortillas and wrap them in foil to keep warm. Thinly slice the tuna and transfer to a platter. Serve with the onions, salsa and tortillas. Let everyone make their own tacos.
Serves 4.
Information
Category

Main Dishes, Fish

Cuisine

Mexican