 A delicious, filling soup need not simmer on the stove all day, this recipe comes together in less than a half an hour. Smoky bacon, juicy turkey, and fresh spinach combine to make a dish that is balanced and flavorful.
Cocoa and chili powders provide Mexican-style aromas. Leftover chicken is a great substitute for the turkey.
To look at the recipe — this soup would be a great meal the day after Thanksgiving —
.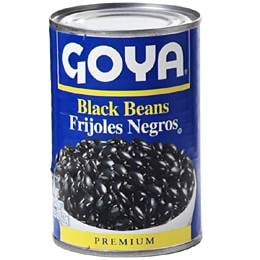 Ingredients
1/4 pound sliced bacon, cut crosswise into 1/4-inch strips
1 onion, chopped
1 tablespoon chili powder
1/2 teaspoon unsweetened cocoa powder
1/4 teaspoon Tabasco sauce
2 teaspoons dried oregano
2 teaspoons salt
1/4 teaspoon fresh-ground black pepper
1 3/4 cups canned crushed tomatoes in thick puree (one 15-ounce can)
1 quart canned low-sodium chicken broth or homemade stock
1 2/3 cups drained and rinsed canned black beans (one 15-ounce can)
1 1-pound piece cooked deli turkey, cut into 1/2-by-1/2-by-1/4-inch slices
10 ounces spinach, stems removed, leaves washed and cut crosswise into 1-inch strips
Directions
In a large stainless-steel pot, cook the bacon until crisp. Remove with a slotted spoon and drain on paper towels. Pour off all but 1 tablespoon of fat from the pot.
Reduce the heat to moderately low. Add the onion to the pot and cook, stirring, until translucent, about 5 minutes. Stir in the chili powder, cocoa, Tabasco sauce, oregano, salt, pepper, tomatoes, and broth. Bring to a boil. Reduce the heat and simmer for 15 minutes.
Add the black beans and turkey to the pot. Simmer for 5 minutes. Stir in the spinach and the bacon. Cook until the spinach just wilts, about 1 minute.
Serves 4.
Information
Category

Main Dishes, Soup

Cuisine

Mexican