Fast & Easy Dinner: Turkey Burgers With Feta and Herbs
Fast & Easy Dinner: Turkey Burgers With Feta and Herbs Although one of her specialties is turkey burgers, lately DearSugar has been in a recipe rut. I decided to help her spice things up with this savory and scrumptious recipe.
Instead of being served on a bun, the burger gets placed inside a pita pocket. The meat is seasoned with tons of fresh herbs before being stuffed with salty feta cheese. Paired with red wine or a cold beer, this flavorful burger is far from boring. To experiment with the recipe,
.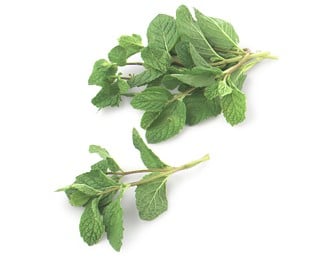 Turkey Burgers with Feta and Herbs
From The Nest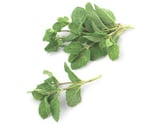 Ingredients
1 1/4 to 1 1/2 pounds ground turkey (1 package)
3 tablespoons chopped fresh mint leaves
2 tablespoons chopped fresh rosemary
2 tablespoons chopped fresh Italian flat leaf parsley leaves
2 garlic cloves, minced
2 teaspoons dried oregano
1 teaspoon Dijon mustard
1/4 to 1/2 teaspoon freshly ground black pepper
1/8 to 1/4 teaspoon cayenne (optional)
4 tablespoons feta cheese
1 teaspoon kosher salt
1/2 teaspoon freshly ground black pepper
1 lemon, quartered
4 pita pockets or burger buns
sliced cucumbers, diced tomatoes, diced red pepper, lettuce, optional for garnish
Directions
Place the turkey, mint, rosemary, parsley, garlic, oregano, mustard, pepper and cayenne, if desired, in a large bowl and, using your hands, mix until the ingredients are evenly incorporated. Place the mixture on a work surface and divide into 4 balls of equal size.
Divide the feta cheese into 4 portions of equal size.
Using your thumb or the back of a tablespoon, make a shallow hole in each portion of beef and fill it with cheese. Shape the burger and carefully seal the opening. Form each into a patty about 3/4 to 1 inch thick, tossing it back and forth between your hands. Handle the patties as little as possible; do not work more than necessary.
Meanwhile, prepare a grill to medium-high. When the coals are glowing red, after 15 to 20 minutes, cover with the grate. After 5 minutes, use a wire brush to thoroughly clean the grate. Brush the grate with oil. When the coals are covered with pale gray ash and you can leave your hand 5 inches above the fire for 2 to 3 seconds, the coals are ready.
Sprinkle both sides of the burgers with the salt and pepper. Place the burgers on the grate and grill until no longer pink on the inside and seared on both sides, 5 to 6 minutes, or until the burgers reach an internal temperature of 160 to 165 degrees. Alternatively, place a cast iron skillet over high heat and when it is hot but not smoking add the burgers to the dry pan. Cook until the burgers reach an internal temperature of 160 to 165 degrees and are well seared on both sides, 10 to 12 minutes.
Transfer to buns, pita pockets or a serving platter and serve immediately with the lemon quarters.
Makes 4 burgers.
Information
Category

Poultry, Main Dishes

Cuisine

Mediterranean/Middle Eastern