Fast & Easy Dinner: Vegetable Stir-Fry
Fast & Easy Dinner: Vegetable Stir-Fry Chock full of crunchy vegetables and Asian flavors, this vegetarian stir-fry is hearty and delectable. The meal comes together in minutes, because the vegetables — bok choy, snow peas, radishes, and spinach — are flash cooked in a large sauté pan. Meaty, soy-glazed tofu and a fresh ginger vinaigrette add layers of delicious depth to the veggies. This recipe is highly adaptable, so feel free to substitute bell peppers, mushrooms, or any other vegetable.
Chicken, pork, shrimp, or beef are nice alternatives to tofu. To get the versatile recipe,
.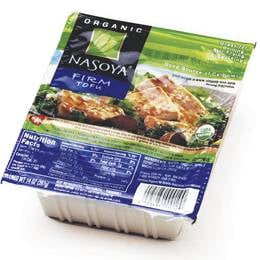 Ingredients
1 tablespoon minced fresh ginger
1 teaspoon lemon juice
3 tablespoons cooking oil
1 teaspoon Asian sesame oil
1/2 teaspoon salt
1/8 teaspoon fresh-ground black pepper
3 cloves garlic, minced
1 large head bok choy (about 1 1/2 pounds), stalks cut into 1/2-inch pieces, leaves shredded
1/2 pound snow peas
10 radishes, quartered
4 teaspoons soy sauce
1/2 pound spinach, stems removed and leaves washed well
1/2 pound firm tofu, cut into 3/4-inch dice
Directions
In a small glass or stainless-steel bowl, combine the ginger, lemon juice, 1 tablespoon of the cooking oil, the sesame oil, 1/4 teaspoon of the salt, and the pepper. Set aside.
In a wok or a large nonstick frying pan, heat the remaining 2 tablespoons cooking oil over moderately high heat.
Add the garlic and cook, stirring, until fragrant, about 10 seconds. Add the bok-choy stalks and cook, stirring, for 1 minute. Add the snow peas and cook, stirring, for 1 minute. Add the radishes and the soy sauce and cook, stirring, for 1 minute longer.
Add the bok-choy leaves, the spinach, and the remaining 1/4 teaspoon salt to the pan. Cook, tossing gently, until the leaves just wilt, 1 to 2 minutes.
Add all but 1 tablespoon of the vinaigrette and toss to coat. Remove the vegetables from the pan.
In the same pan, heat the remaining tablespoon of vinaigrette over moderately high heat. Add the tofu and cook, turning occasionally, until warmed through, about 2 minutes. Return the vegetables to the pan and stir gently to mix.
Serves 4.
Information
Category

Main Dishes, Tofu

Cuisine

Other Asian