Fast & Easy Dinner: Warm Winter Salad
Fast & Easy Dinner: Warm Winter Salad Jam-packed with crisp vegetables and poached chicken, this salad is a healthy, filling meal in itself. The dressing calls for sherry vinegar, but if you don't have it in your pantry simply use white wine vinegar.
To toast the walnuts, cook in a small skillet over medium-low heat until they are fragrant and lightly browned.
Check out the recipe and
.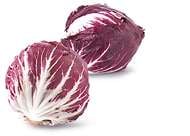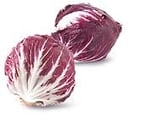 Ingredients
8 ounces boneless, skinless chicken breast, trimmed of fat
1 tablespoon extra-virgin olive oil
1 pear, sliced
1 small shallot, minced
3 tablespoons sherry vinegar
2 teaspoons Dijon mustard
1 small head radicchio, thinly sliced
1 small fennel bulb, cored and thinly sliced
1 large carrot, cut into matchsticks
1 tablespoon chopped walnuts, toasted
1/8 teaspoon salt, or to taste
1/8 teaspoon freshly ground pepper, or to taste
6 large butter lettuce leaves
1/4 cup crumbled Gorgonzola or goat cheese
Directions
Place boneless, skinless chicken breasts in a medium skillet or saucepan and add lightly salted water to cover; bring to a boil. Cover, reduce heat to low and simmer gently until chicken is cooked through and no longer pink in the middle, 10 to 12 minutes. Use 2 forks to shred into bite-size pieces.
Heat oil in a large nonstick skillet over medium-high heat. Add pears and cook, stirring occasionally, until they start to brown, about 2 minutes. Transfer to a small bowl.
Whisk shallot, vinegar and mustard in a small bowl; add to the pan and cook, stirring constantly, for 30 seconds.
Add the cooked chicken, radicchio, fennel, carrot and walnuts. Cook, stirring occasionally, until just wilted, about 3 minutes. Return the pears to the pan. Season with salt and pepper.
Divide lettuce leaves between 2 plates. Top with the warm chicken salad and sprinkle with cheese.
Serves 2.
NUTRITION INFORMATION: Per serving: 395 calories; 17 g fat (5 g sat, 7 g mono); 75 mg cholesterol; 32 g carbohydrate; 31 g protein; 8 g fiber; 548 mg sodium; 1,058 mg potassium. Nutrition bonus: Vitamin A (140% daily value), Vitamin C (40% dv), Potassium (30% dv), Calcium (20% dv), Folate (19% dv).
Information
Category

Salads, Main Dishes