Fast and Easy Fresh Cranberry Salsa
Thanksgiving Side: Fresh Cranberry Salsa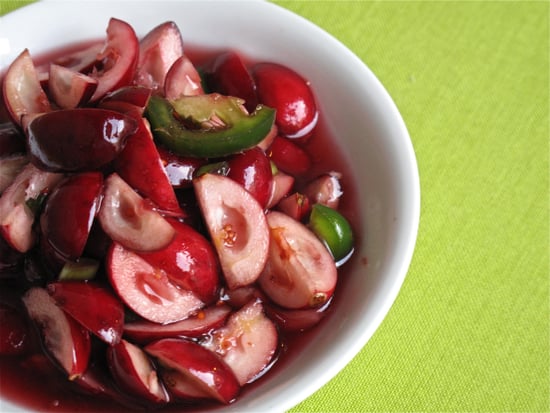 We're not one to veer too far away from turkey day traditions, but one Thanksgiving trend we're completely on board with this year is the concept of a lighter cranberry sauce.
If the idea of jelly from a can or a heavy, thick cranberry sauce doesn't float your boat this year — or if you just want to bring a new cranberry perspective to the table! — consider opting for cranberry salsa instead. All you need are 15 minutes, fresh cranberries, lime, jalapeño, and sugar, and you've got a Thanksgiving side that everyone'll be asking about. With its clean, tart flavors and addictive heat, the salsa cuts right through mashed potatoes, bacon-studded brussels sprouts, gravy, and all the other heavy, rich foods on the table.
Curious yet? Get the cranberry salsa recipe here.
Fresh Cranberry Salsa
Adapted from Saveur
Ingredients
1 lb. fresh cranberries, halved
6 tablespoons sugar
1 jalapeño, minced
1/4 cup freshly squeezed lime juice (from 2 limes)
Sea salt, to taste
Green onions, thinly sliced, for garnish (optional)
Directions
Combine first 4 ingredients together, stirring to combine; season with kosher salt to taste. Return to refrigerator for at least one hour to allow salsa flavors to meld together. Garnish with green onions and serve.
Makes about 4-1/2 cups.
Information
Category

Condiments/Sauces, Salsa

Cuisine

North American