What do chicken picatta, butternut squash carbonara, and chicken parmesan subs have in common? All of these Italian (and Italian American) recipes are ready in less than an hour and are perfect for busy weeknights. Keep reading for these, plus 15 more dinner ideas.
Spaghetti and Clams With Brown Butter and Garlic Breadcrumbs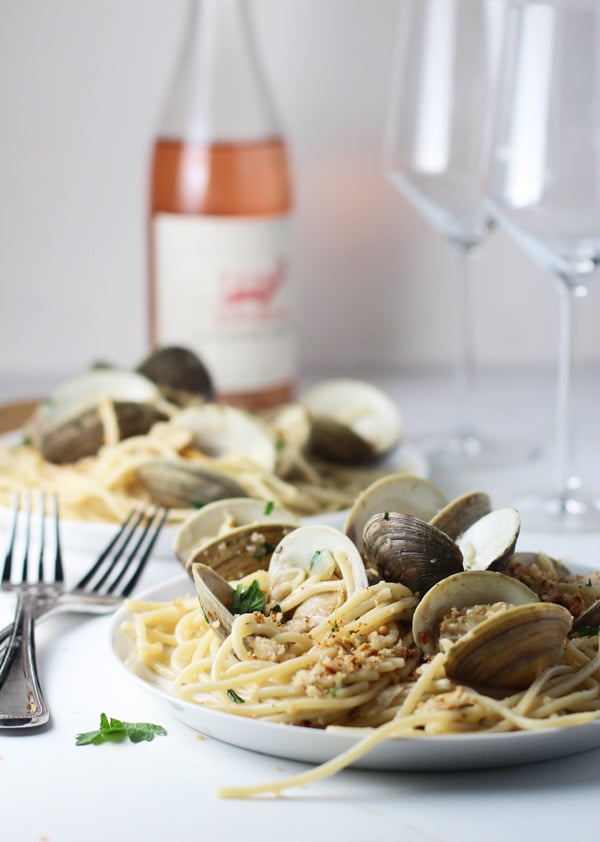 You'll love this comforting combination of clams, garlic, and brown butter [1].
Bacon and Tomato Pasta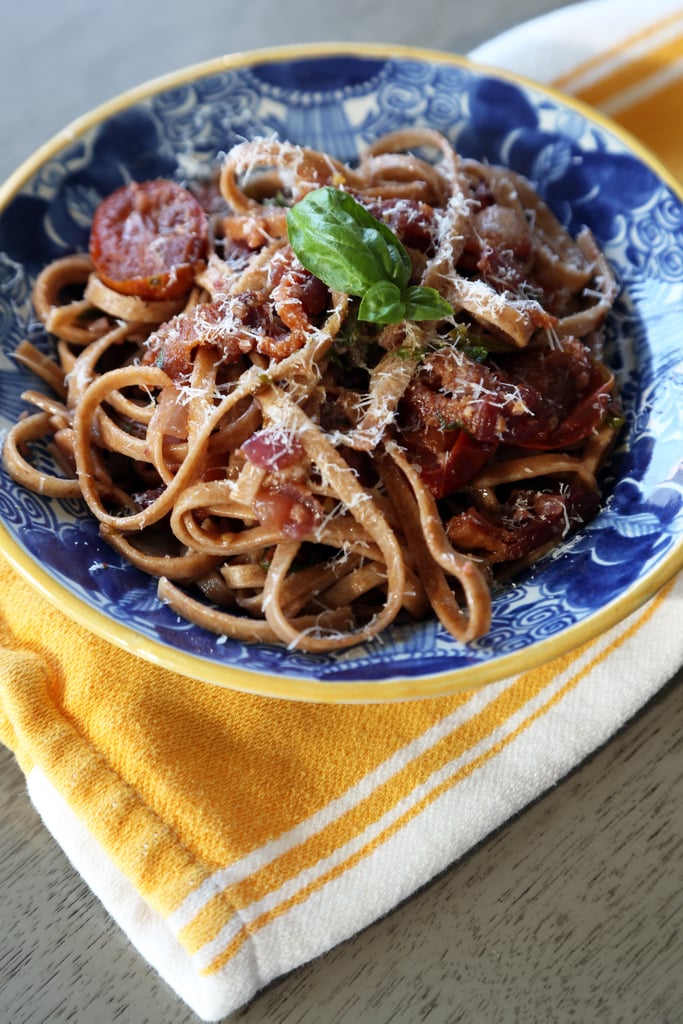 Essentially a spin on pasta amatriciana, this hearty pasta dish [2] packs in the bold flavors of bacon, tomatoes, and parmesan cheese.
Kale, White Bean, and Meatball Soup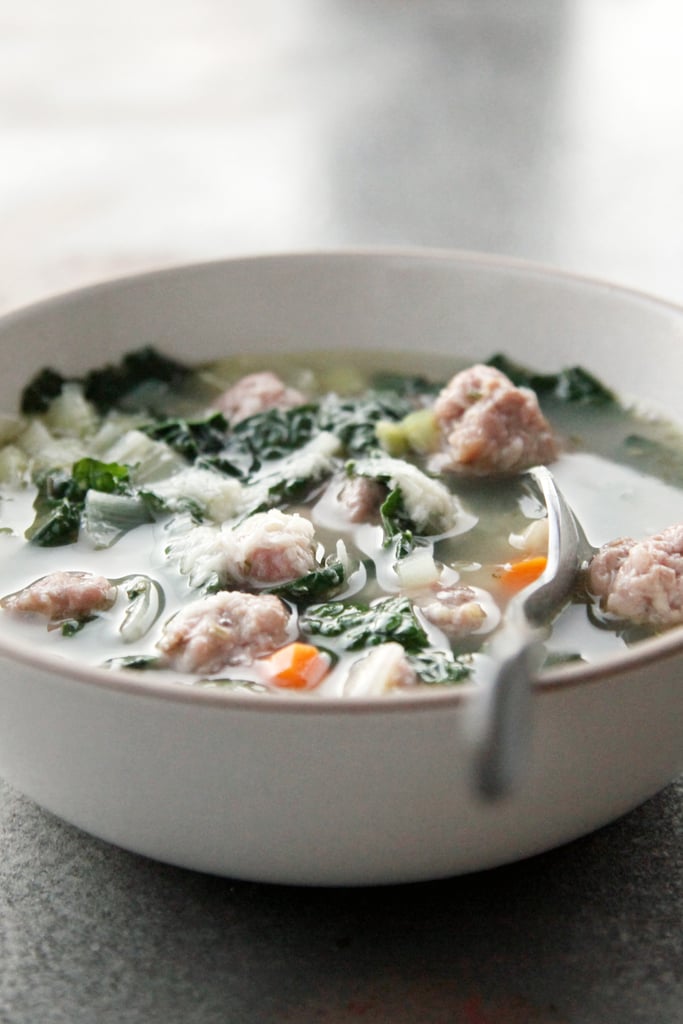 This hearty option packs three of our favorite things — kale, meatballs, and white beans — into one broth-y, piping-hot bowl [3].
Vegetarian Carbonara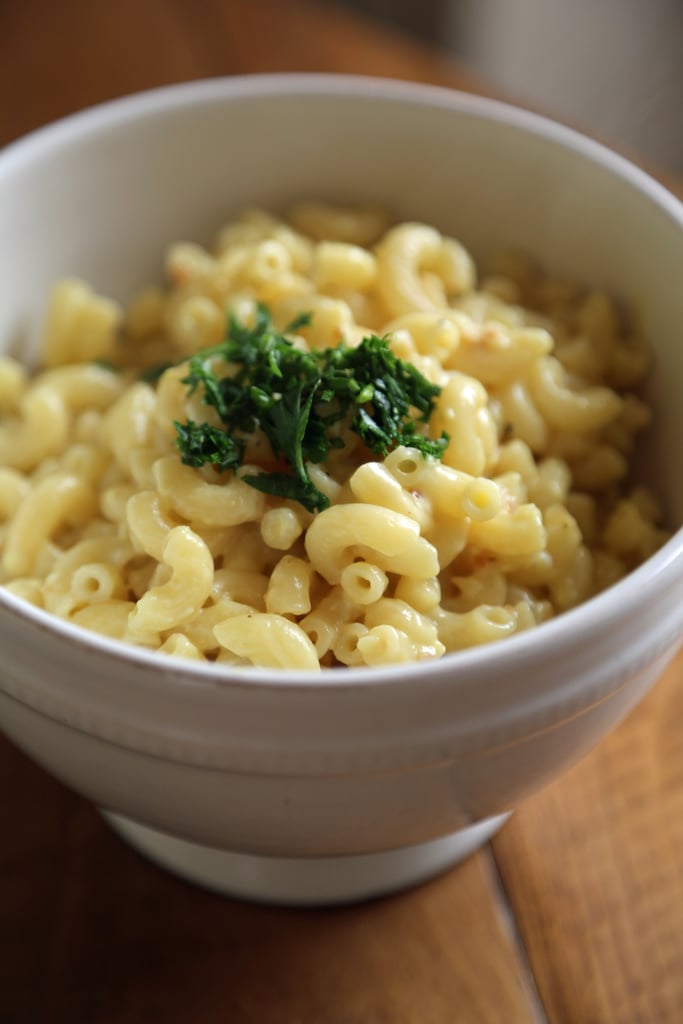 Like a cross between pasta carbonara and mac and cheese, this creamy option [4] is ultracomforting.
Pasta With Pesto and Roasted Tomatoes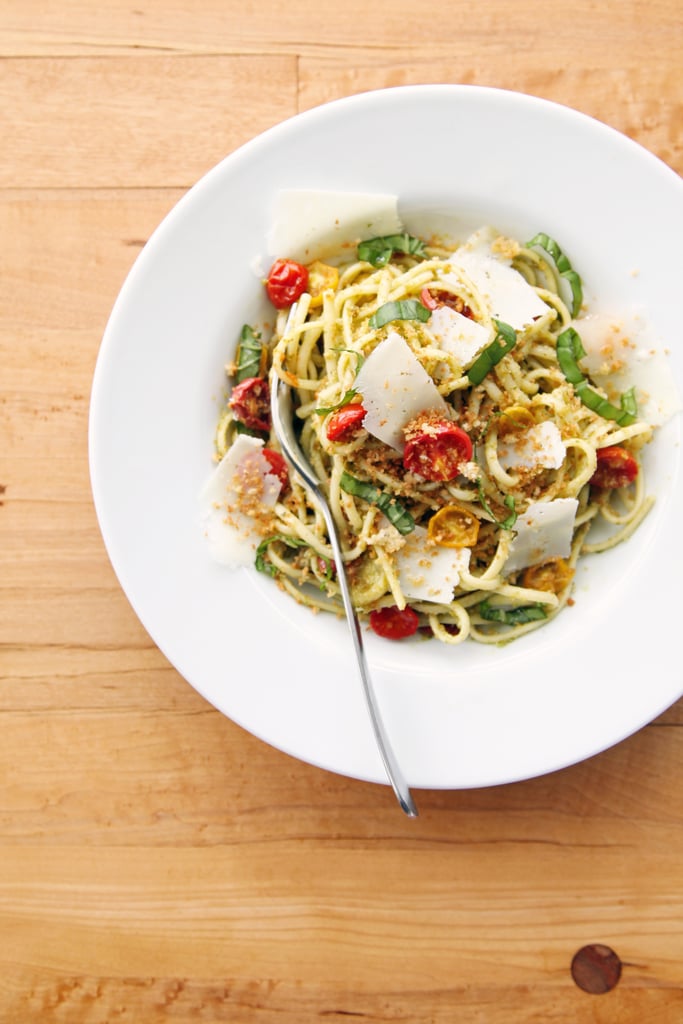 Even out-of-season cherry tomatoes will shine in this pesto-slicked option [5], as a brief trip to the oven concentrates their flavor. For a final flourish, toss the linguine with garlicky toasted breadcrumbs for crunch.
Simple Pizza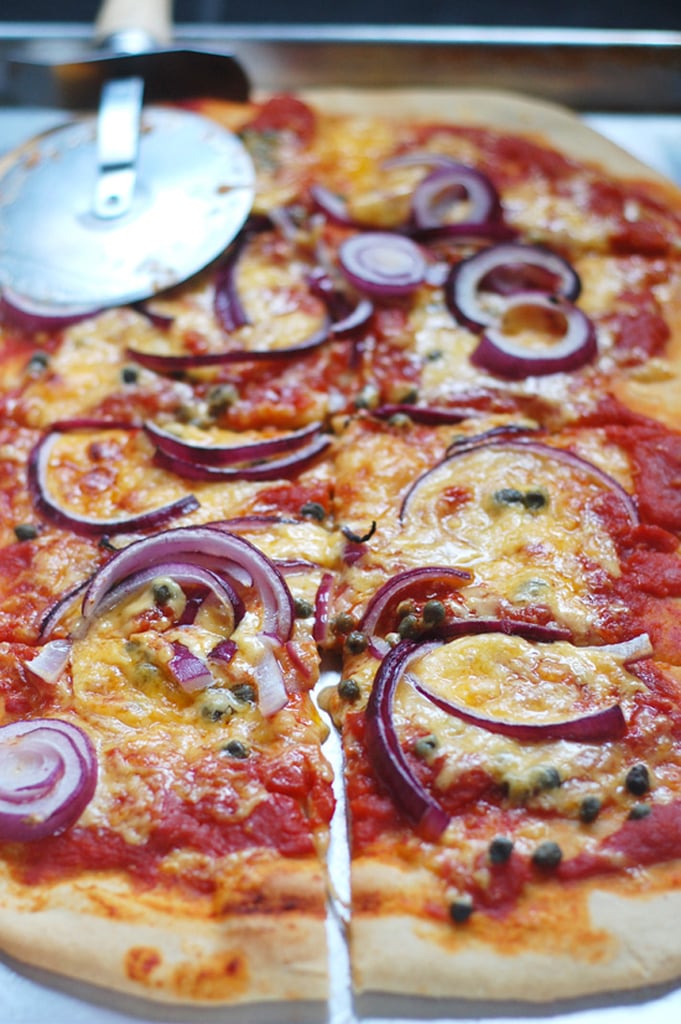 If you have the time, make pizza dough from scratch [6]; it's actually incredibly easy to do. If not, there's no shame in picking up a ball of dough at the store.
Three-Ingredient Tomato Sauce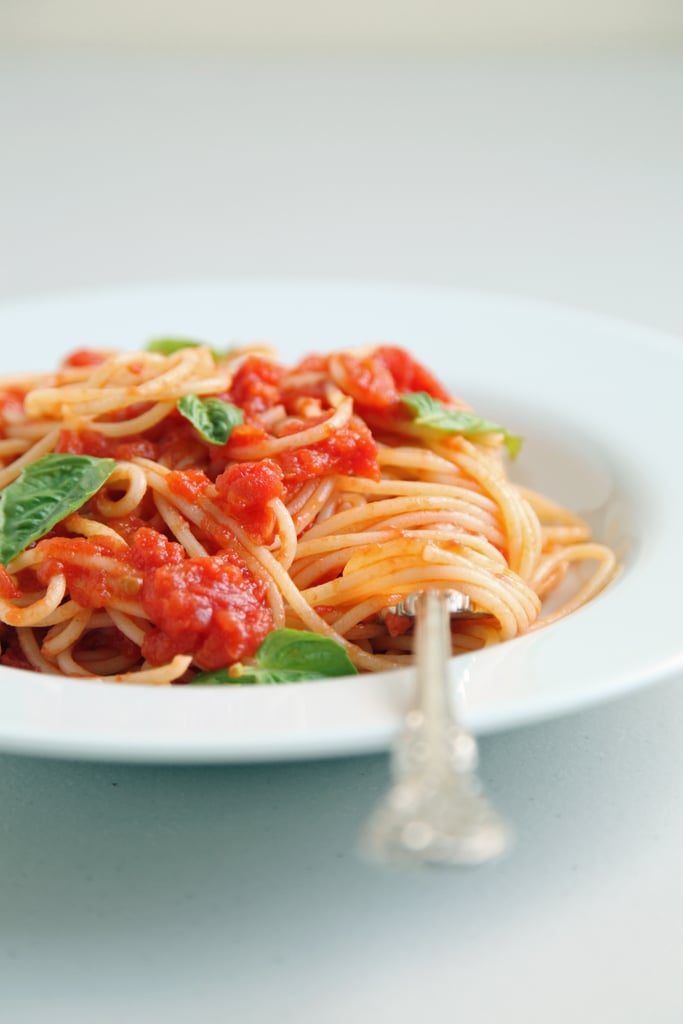 Marcella Hazan's iconic three-ingredient tomato sauce [7] combines tomatoes, butter, and a yellow onion into the lushest pasta topping imaginable.
Pesto Pasta Salad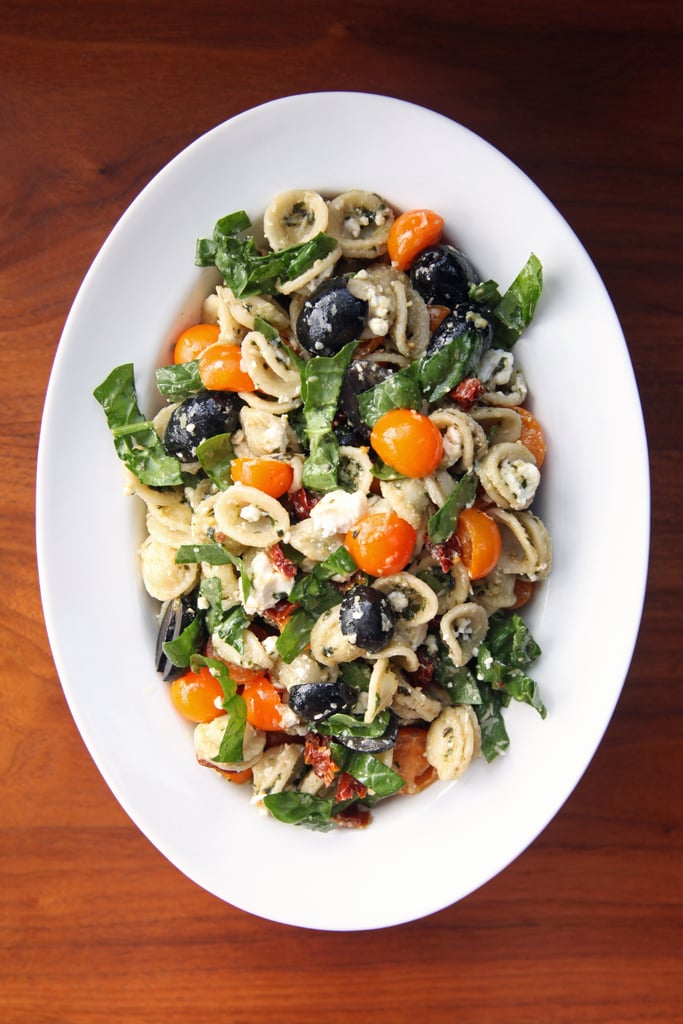 Bring this bold, colorful pasta salad [8] to a potluck dinner and prepare to get inquiries for the recipe.
Chicken Picatta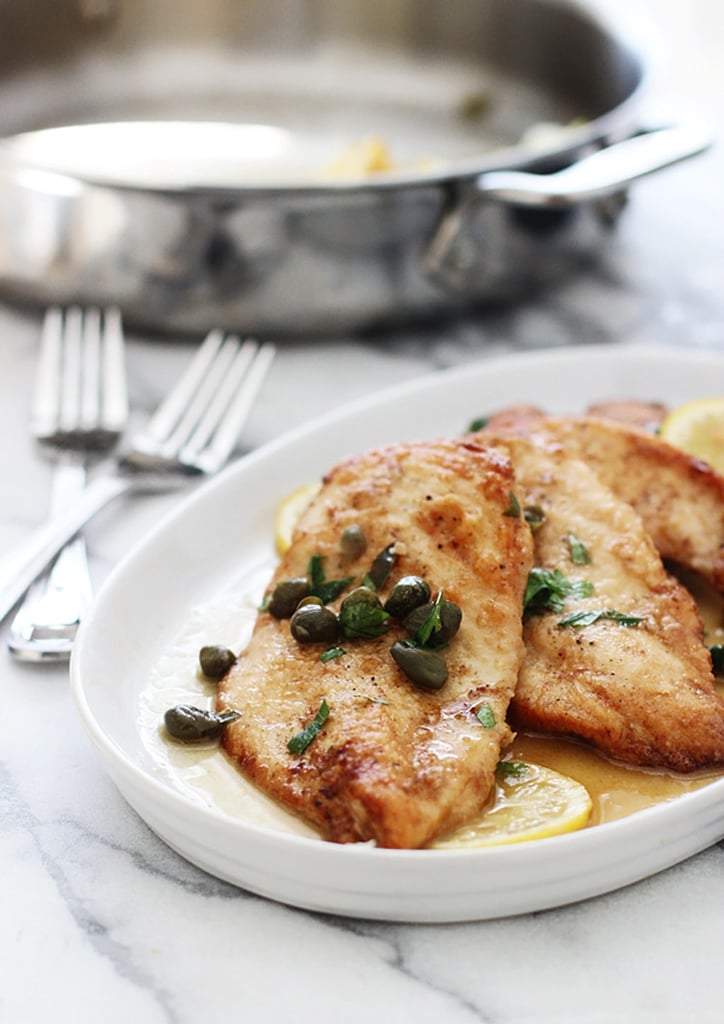 Boneless, skinless chicken breasts can be bland and boring, but not when napped in a lemon-bright white wine butter sauce [9].
Butternut Squash Carbonara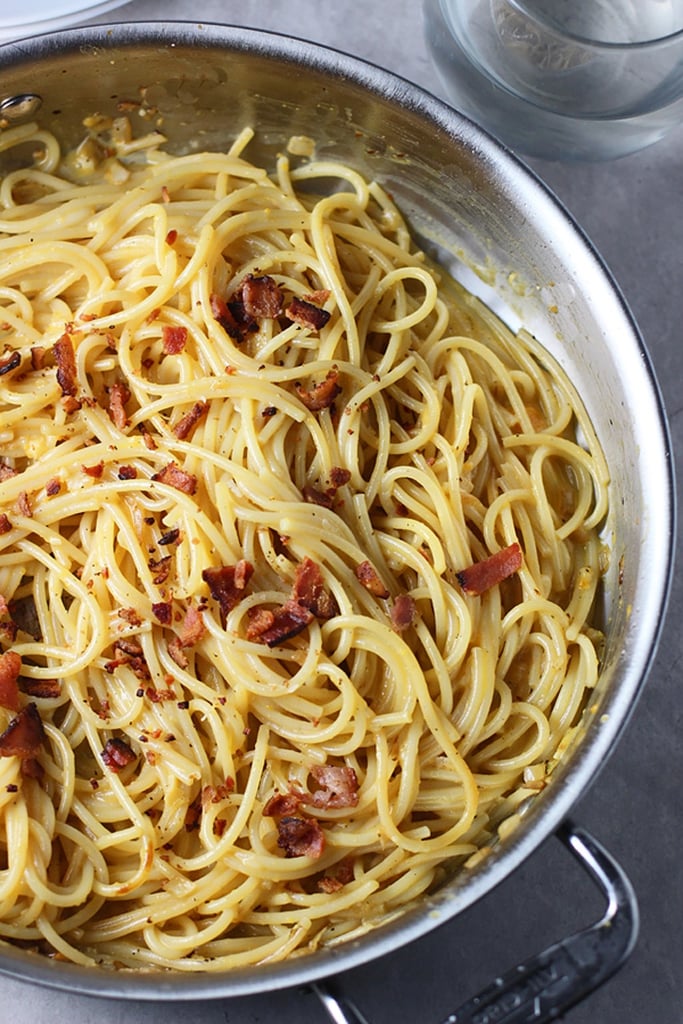 Pureed butternut squash [10] gives pasta carbonara an extracozy spin.
Spaghetti Aglio, Olio, e Peperoncino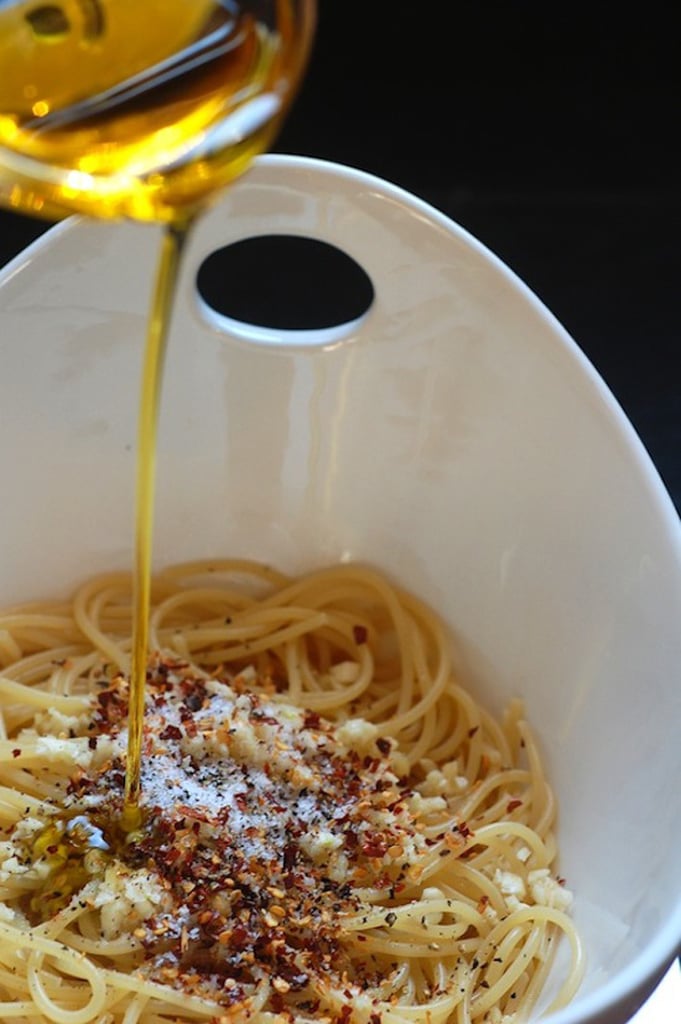 Don't let the name of this Italian pasta dish [11] scare you. Translated, it means spaghetti with garlic, oil, and chili pepper flakes. It's a simple yet flavor-packed recipe.
Asparagus Ribbon Pizza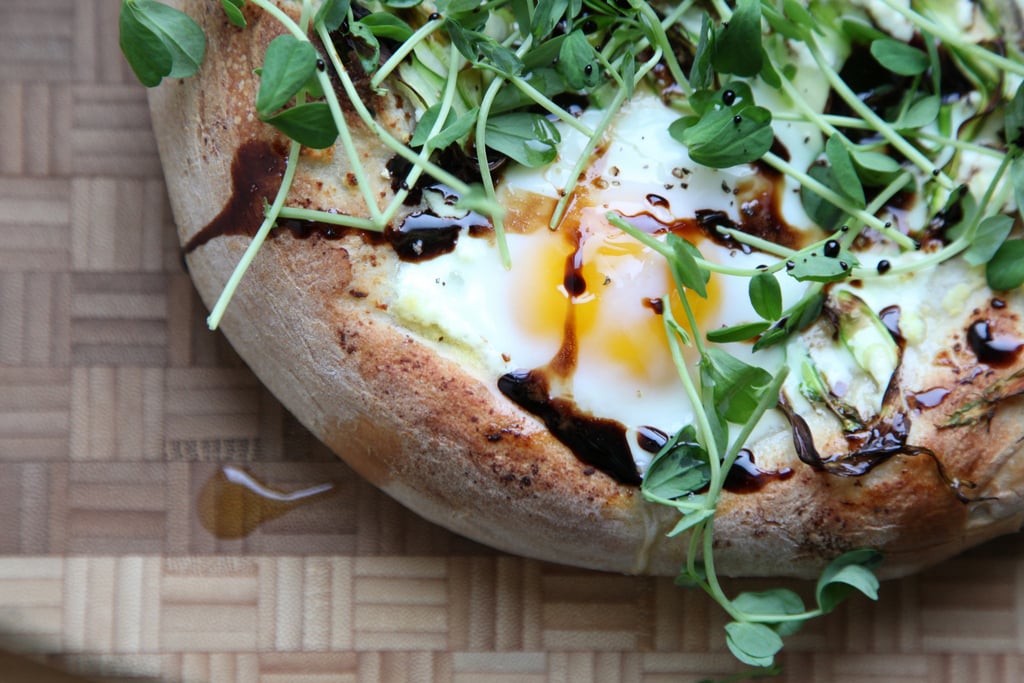 For a taste of Spring, top pizza with asparagus ribbons, ricotta, pea shoots, and runny-yolked eggs [12].
Sun-Dried-Tomato Pasta Salad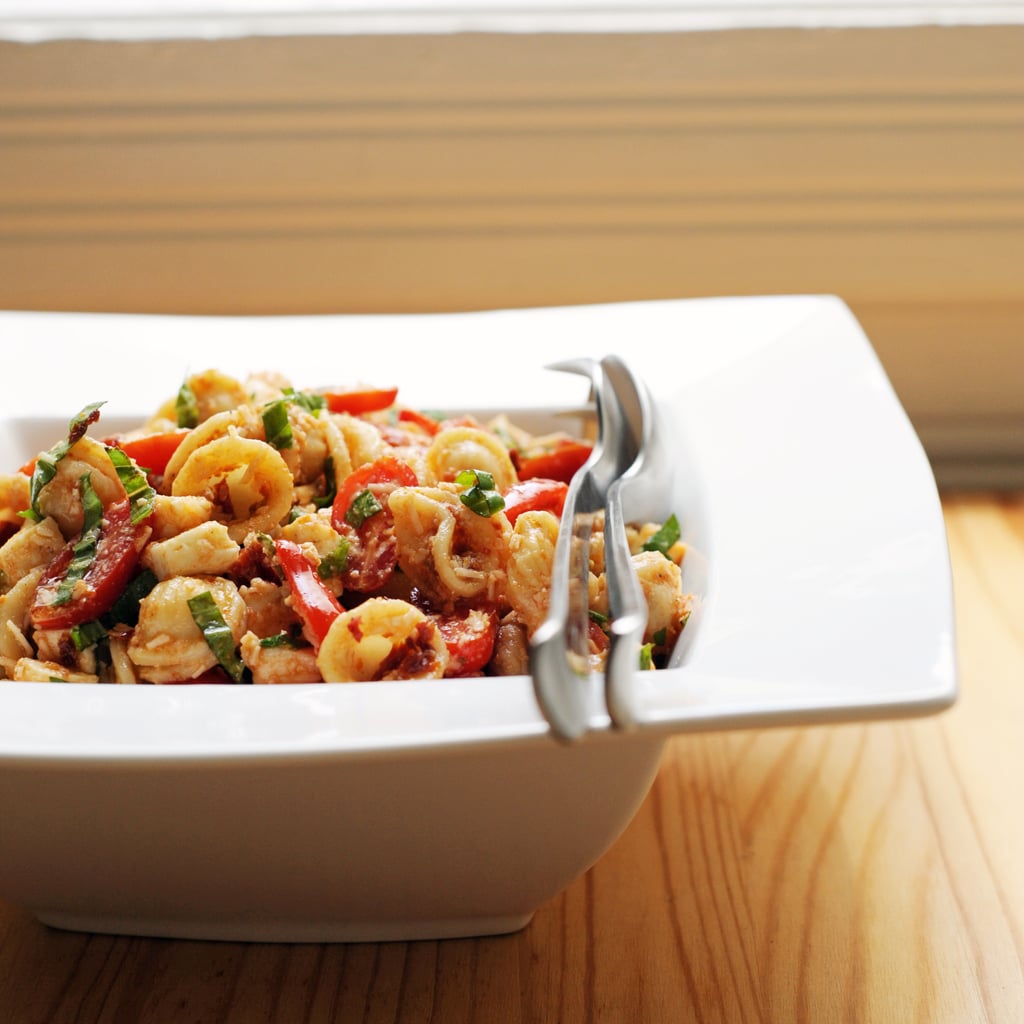 A duet of fresh cherry tomatoes and their sweeter sun-dried sisters add bold flavor to this summery pasta salad [13].
Shells With Red-Pepper Tomato Sauce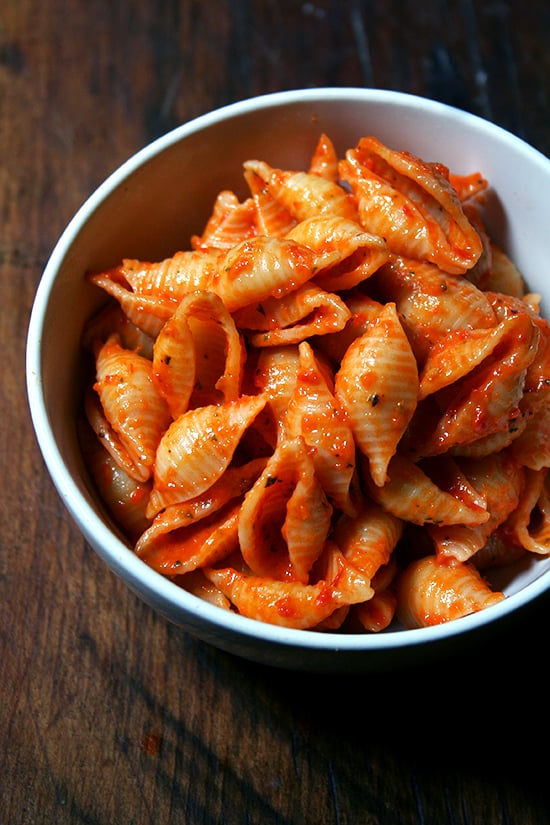 Basil, bell peppers, and tomatoes combine in this simple recipe [14] to create a sweet, summery sauce that's perfect on pasta shells and in other dishes.
Eggy Pasta With Spinach and Bacon
Like a greener take on pasta carbonara, this scaled-for-one dinner [15] satisfies.
Chicken Parmesan Sub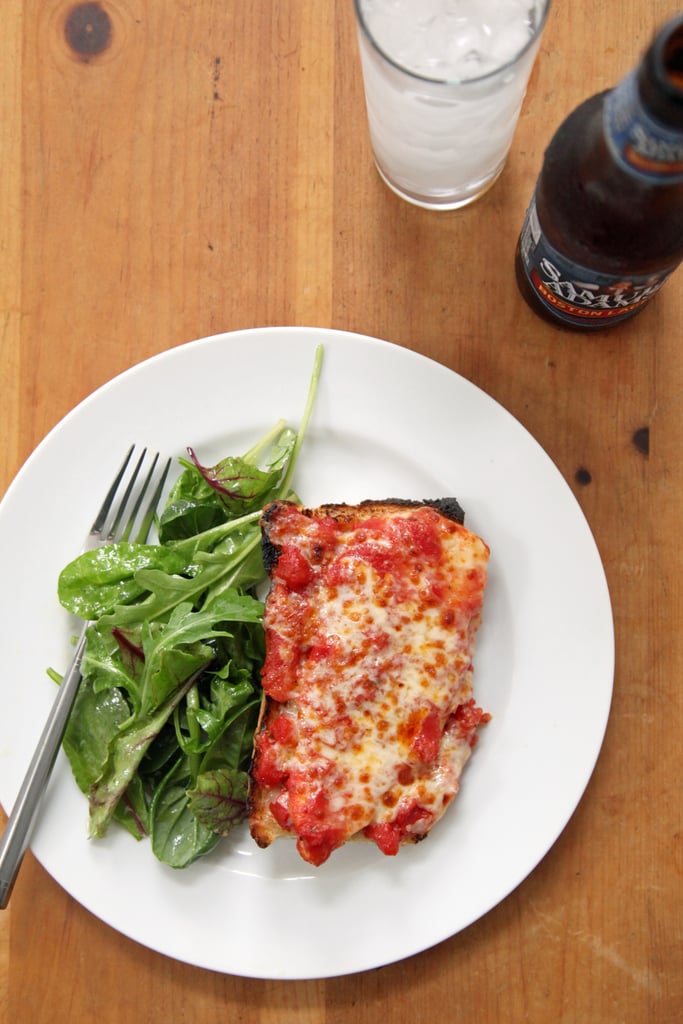 A sandwich may sound more like an option for lunch, but this chicken parmesan sub [16] is robust, meaty, and worthy of your evening meal.
Pasta Carbonara With Leeks
For a fresher take on pasta carbonara [17], add slightly sweet leeks, a handful of parsley, and candy-sweet sun-dried tomatoes.
Caprese Macaroni and Cheese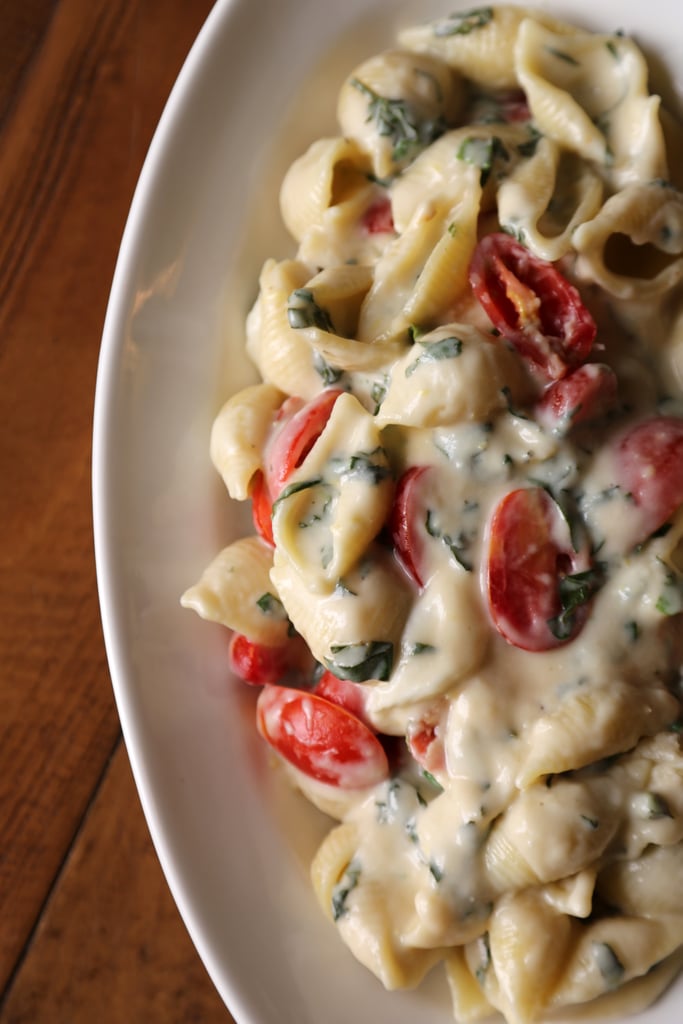 Macaroni and cheese might not seem like a speedy, weeknight-friendly affair, but when simmered on the stovetop (rather than baked) like this caprese-salad-inspired stunner [18], it's totally doable.