Fast and Easy Recipe For Asparagus and Ham Lasagna
Sunday Dinner: Asparagus-Ham Lasagna If you don't have elaborate plans for tonight but are still looking to celebrate Easter in a special way, then this festive lasagna is calling your name. Not only is this contemporary twist on the traditional Italian staple a cinch to make, but it also couldn't be more seasonally appropriate with ham and our favorite Spring vegetable, asparagus. Ring in the holiday when you
.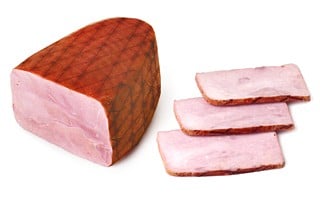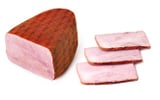 Ingredients
1 pound asparagus, cut into 1-inch pieces
1 pound lasagna noodles
4 tablespoons butter
1 small onion, finely chopped
1/3 cup flour
4 1/2 cups milk
2 cups grated parmesan cheese
1 teaspoon grated nutmeg
Salt and pepper
1/2 pound deli-sliced baked ham, cut into 1/2-inch ribbons
Directions
Preheat the oven to 375°. In a large pot of boiling salted water, cook the asparagus until just tender, about 2 minutes. Using a slotted spoon, transfer the asparagus to a strainer. Return the water to a boil, add the lasagna and cook until tender, about 8 minutes. Drain and transfer to a platter.
Meanwhile, in a medium saucepan, melt the butter over medium heat. Add the onion and cook, stirring occasionally, until softened, about 5 minutes. Stir in the flour and cook for 2 minutes. Slowly whisk in the milk and bring to a boil over medium-high heat. Lower the heat and simmer, whisking constantly, until thickened, 1 to 2 minutes. Remove from the heat and stir in half of the parmesan and half of the nutmeg; season with salt and pepper.
Spread about 1/3 cup of the cheese sauce in a 9-by-13-inch baking dish. Layer 4 noodles on the sauce and top with 3/4 cup cheese sauce. Sprinkle a quarter of the ham, a quarter of the asparagus, and 3 tablespoons of the remaining parmesan over the sauce. Repeat the layering process three more times. Top with the remaining noodles, cheese sauce, parmesan and nutmeg. Cover with foil and bake until heated through, about 30 minutes. Uncover and cook for 10 minutes more. Let stand for 15 minutes before serving.
Serves 6.
Information
Category

Main Dishes, Pork

Cuisine

North American