Fast & Easy Recipe For Blackberry Fool With Calvados
Berry Tempting: Blackberry Fool With Calvados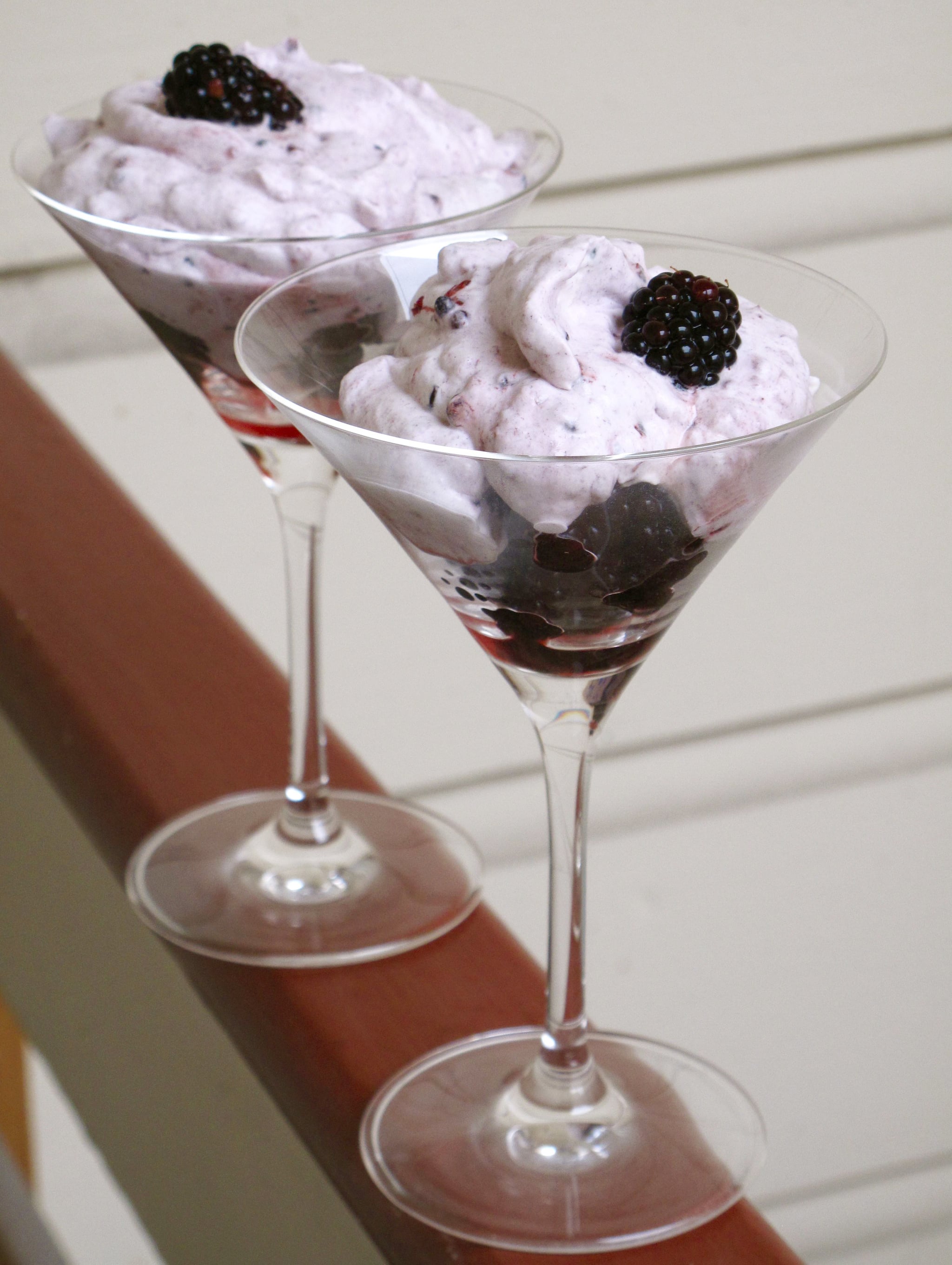 There's been no greater way to celebrate the season's berry bounty than by dedicating each Summer month to a different berry — May for strawberries, June for cherries, July for blueberries, and now August for blackberries, which are currently at their peak.
I'm starting things off with a dessert that treasures blackberries at their freshest. I've got a weakness for whipped English desserts with funny names — and who can resist something called a fool? Don't skimp on the Calvados, as the boozy bitterness of the apple brandy adds a nice counterpoint to the otherwise sweet fruit dessert.
For the recipe — which only has four ingredients! — keep reading.

Ingredients
2 pounds blackberries (8 cups)
1 cup Calvados
2 cups heavy cream
1/2 cup sugar
Directions
Spread 4 cups of the blackberries in a shallow glass dish. Add the Calvados and stir gently to coat the berries. Cover and refrigerate overnight, stirring a few times.
The next day, in a food processor, combine the remaining 4 cups of blackberries with 1 tablespoon of the macerating liquid and pulse until coarsely pureed. Scrape the puree into a large bowl.
In another large bowl, whip the cream until soft peaks form. Gradually add the sugar and whip until firm. Scrape the whipped cream over the pureed blackberries and fold to blend. Using a slotted spoon, scoop the macerated blackberries into 8 tall glasses. Top with the blackberry whipped cream and serve.
Serves 8.
Information
Category

Desserts, Whipped Cream

Cuisine

English/Scottish/Irish