Fast & Easy Recipe for Five Spice Turkey Lettuce Wraps
Monday's Leftovers: Five Spice Turkey Lettuce Wraps Start off the week on the right foot with a wholesome meal that's both healthy and hearty. Chinese-inspired lettuce wraps — made with leftover ground turkey — are sweet, thanks to hoisin sauce, and spicy, courtesy of five-spice powder, which contains cinnamon, cloves, fennel seed, anise, and Szechuan peppercorns.
If you want to get a head start on your meal plans, you can make the filling a day ahead, or make extra to reserve for lunch the next day. To enjoy this well-balanced meal that's full on flavor,
.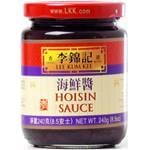 Ingredients
1/2 cup water
1/2 cup instant brown rice
2 teaspoons sesame oil
1 pound 93%-lean ground turkey
1 tablespoon minced fresh ginger
1 large red bell pepper, finely diced
1 8-ounce can water chestnuts, rinsed and chopped
1/2 cup reduced-sodium chicken broth
2 tablespoons hoisin sauce (see Note)
1 teaspoon five-spice powder (see Note)
1/2 teaspoon salt
2 heads Boston lettuce, leaves separated
1/2 cup chopped fresh herbs, such as cilantro, basil, mint and/or chives
1 large carrot, shredded
Directions
Bring water to a boil in a small saucepan. Add rice; reduce heat to low, cover and cook for 5 minutes. Remove from the heat.
Meanwhile, heat oil in a large nonstick pan over medium-high heat. Add turkey and ginger; cook, crumbling with a wooden spoon, until the turkey is cooked through, about 6 minutes. Stir in the cooked rice, bell pepper, water chestnuts, broth, hoisin sauce, five-spice powder and salt; cook until heated through, about 1 minute.
To serve, spoon portions of the turkey mixture into lettuce leaves, top with herbs and carrot and roll into wraps.
Serves 4.

Nutritional Information Per Serving: 285 calories, 11g fat, 66 mg cholesterol, 24 g carbohydrates, 26 g protein, 5 g fiber, 543 mg sodium, 390 mg potassium.
Information
Category

Poultry, Main Dishes

Cuisine

Other Asian