 Now that Spring is here, spend less time in your kitchen and more time outside enjoying your lush new surroundings. Dinner doesn't have to be heavy on the time or the calories for it to taste good, as evidenced by this recipe for piquant, spicy beef tacos. If you're looking for a gratifying meal that'll be ready in 20 minutes, then
.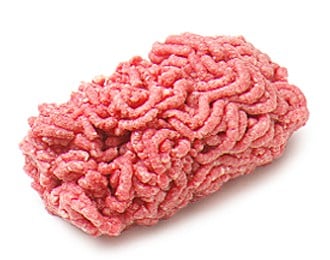 Ingredients
1 teaspoon vegetable oil, such as safflower
1 large onion, chopped
2 bell peppers (ribs and seeds removed), chopped
3 garlic cloves, minced
2 tablespoons tomato paste
2 teaspoons chili powder
1 1/2 teaspoons ground cumin
Coarse salt and ground pepper
3/4 pound ground beef sirloin
12 soft corn tortillas (6-inch)
Store-bought salsa and shredded iceberg lettuce, for serving
Directions
In a large nonstick skillet, heat oil over medium. Add onion and bell peppers; cook until crisp-tender, 3 to 5 minutes. Add 1 cup water; cook until water has evaporated and vegetables are softened, 3 to 5 minutes.
Add garlic, tomato paste, chili powder, and cumin; season with salt and pepper. Cook, stirring, 1 minute. Add beef. Cook, breaking up meat with a wooden spoon, until no longer pink, about 5 minutes. Season taco filling with salt and pepper. To serve, spoon filling onto tortillas, top with salsa and lettuce, and fold to enclose.
Serves 4.
Information
Category

Main Dishes, Beef

Cuisine

Mexican