Fast and Easy Recipe for Moroccan Lamb
Monday's Leftovers: Moroccan Lamb With a demanding schedule and a tight budget, it's only natural to develop the habit of eating the same staples for dinner each night. But getting yourself out of a cooking rut can be simple: It's about thinking outside the box with ingredients you already have in your pantry.
For instance, when you combine leftover lamb, canned tomatoes, dried fruit, and paprika with fresh ingredients like lime juice and cilantro, you'll have an exotic North African dinner on the table in no time. To transport your family to the markets of Marrakech,
.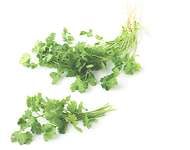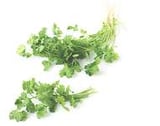 Ingredients
5 teaspoons olive oil
1 1/4 pounds boneless leg of lamb, cut into 1-inch cubes
Coarse salt and ground pepper
1 large onion, halved and sliced
4 cloves garlic, thinly sliced
1/2 teaspoon paprika
1/2 cup dried apricots, halved
1/2 cup pitted prunes
1 can (14 1/2 ounces) whole peeled tomatoes, drained
1/2 cup packed fresh cilantro leaves, plus more for garnish for the lamb
2 tablespoons fresh lime juice
Couscous, for serving (optional)
Directions
In a 5-quart saucepan with a tight-fitting lid, heat oil over high heat. Swirl to coat bottom of pan. Season lamb with salt and pepper; cook until browned, 3 to 5 minutes. Transfer to a plate.
Reduce heat to medium. Add onion and garlic; cook, stirring occasionally, until softened, 2 to 4 minutes. Add paprika, apricots, prunes, tomatoes, and 3 cups water. Bring to a boil; reduce heat. Simmer, partially covered, until tomatoes begin to break apart and sauce is thickened, 25 to 30 minutes.
Return lamb and any accumulated juices to pan; cook until heated through, about 1 minute. Stir in cilantro and lime juice. Serve lamb with couscous, if desired; garnish with more cilantro.
Serves 4.
Information
Category

Main Dishes, Lamb

Cuisine

African