Fast & Easy Recipe For Pineapple Steak Kebabs
Sunday BBQ: Peppered Pineapple-Beef Kebabs If you haven't already done so yet, this long weekend is the ideal time to break out your barbecue. That's why I'm reinstating Sunday BBQ, a weekly series featuring my favored foolproof grilled dinners. I'm starting with beef and pineapple kebabs, because what would Memorial Day be without some grilled beef? Since everyone will already be eating hamburgers and hot dogs, lure the crowd your way with these marinated sirloin skewers. When paired with tangy, warm pineapple that's been caramelized on the grill, you've got the ultimate succulence on a stick.
Make your long weekend an even better one when you
.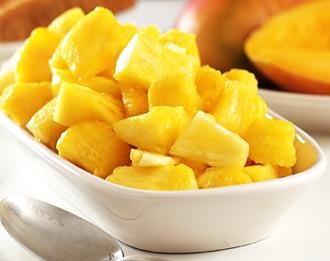 Peppered Pineapple-Beef Kebabs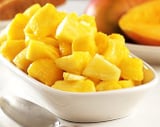 Ingredients
1 pound trimmed sirloin steak, cut into 1-inch cubes
2 tablespoons extra-virgin olive oil
4 teaspoons coarsely ground fresh black pepper
1 teaspoon coarse salt, plus more for sprinkling
1 pound store-bought fresh pineapple chunks (about 3 cups)
1 teaspoon sugar
Cooking spray
Directions
Soak ten 9-inch bamboo skewers in water for at least 30 minutes. Meanwhile, in a medium bowl, toss the steak with the olive oil, 2 teaspoons pepper and the salt. Let stand at room temperature for 15 minutes.
In another medium bowl, combine the pineapple, sugar and remaining 2 teaspoons pepper; toss to coat.
Thread 5 or 6 pieces of seasoned steak and pineapple alternately onto the skewers, and set on a plate or baking sheet. Season with salt.
Lightly coat a grill pan or large, heavy skillet with cooking spray and set over medium-high heat until very hot. Lower the heat slightly and, working in 2 or 3 batches, grill the skewers in the pan, turning once, until the pineapple and steak are golden, about 5 minutes. Let rest for 5 minutes before serving.
Makes 10 kebabs.
Information
Category

Main Dishes, Beef

Cuisine

North American