 Last night, you went the healthful route with sesame chicken, vegetables, and soba noodles; tonight, jazz things up with a meal that's the ultimate in comfort food. Take leftover boneless, skinless chicken breasts and turn them into something craveworthy when you drizzle them with a gouda cheese pan gravy and serve them alongside creamy smashed potatoes that are studded with broccoli florets. Get this crowd-pleasing recipe — that's ready in only half an hour — when you
.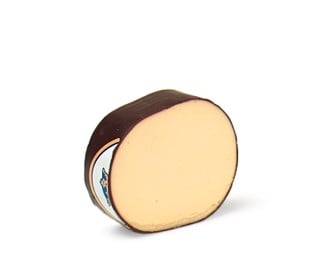 Quick Chicken With Gouda Gravy & Broccoli Smashed Potatoes
Ingredients
4 baking potatoes, peeled and cut into 1-inch chunks
1 head broccoli—cut into 1-inch florets, stalks peeled and cut into 1/2-inch cubes
4 skinless, boneless chicken breast halves (6 ounces each)
2 tablespoons fresh thyme or 1 teaspoon dried
2 tablespoons extra-virgin olive oil
2 tablespoons butter
2 tablespoons flour
1/2 cup chicken broth
1 cup milk or half-and-half
1 cup shredded gouda cheese
Salt
Pepper
Directions
In a large saucepan, cover the potatoes with cold water. Bring to a boil, salt the water and simmer for 10 minutes. Add the broccoli and cook for 8 minutes. Drain and return the vegetables to the saucepan.
While the vegetables are cooking, season the chicken with the thyme and salt and pepper. In a skillet, heat the olive oil over medium-high heat. Add the chicken and cook for 6 minutes on each side.
In a small, heavy saucepan, melt the butter over medium heat. Add the flour and cook for 1 minute, then whisk in the chicken broth and 1/2 cup milk and cook until thickened, 2 to 3 minutes. Season with salt and pepper. Using a wooden spoon, stir in the cheese in a figure-eight motion until melted, 2 minutes. Remove from the heat.
Add the remaining 1/2 cup milk to the broccoli and potatoes and mash together; season with salt and pepper.
Cut the chicken on an angle into 1/2-inch-thick slices and place on plates. Top with the gouda gravy. Serve with broccoli potatoes.
Serves 4.
Information
Category

Poultry, Main Dishes

Cuisine

North American