Fast & Easy Recipe For Salmon With Sugar Snap Peas Over Rice
Monday's Leftovers: Salmon With Sugar Snap Peas Over Rice Salmon is remarkably versatile and can be cooked to perfection in a multitude of different ways, from roasting to searing to grilling. One of my favorite ways to prepare this pink-fleshed fish is by poaching it in water until it's just barely cooked through, which results in an ultra-moist piece of seafood.
Work a savory salmon dinner into your hectic schedule tonight by adding leftover fillets to an already-simmering pot of rice. Cooking multiple elements of a dish together simultaneously not only saves time, but it also saves resources like water and energy. Bring together this one-pot dinner in under 30 minutes when you
.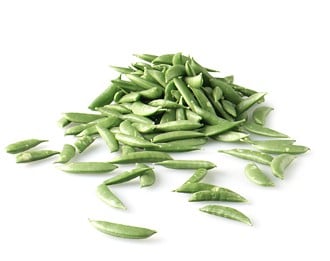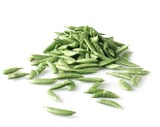 Ingredients
1 cup long-grain white rice
1 pound salmon fillet, skin removed
Kosher salt and pepper
4 ounces sugar snap peas, trimmed
1/3 cup low-sodium soy sauce
4 scallions, trimmed and sliced
2 tablespoons rice vinegar
1 tablespoon grated ginger
1 tablespoon dark brown sugar
Directions
Mix the rice and 2 1/3 cups water in a medium skillet. Bring to a boil. Reduce heat to low and simmer, covered, for 10 minutes.
Slice the salmon on a diagonal into four 3/4-inch-thick pieces. Season with 1/4 teaspoon salt and 1/4 teaspoon pepper. Place on top of the partially cooked rice. Cover and cook 7 minutes.
Scatter the peas over the salmon and rice. Cover and cook until the rice and peas are tender and the salmon is opaque and beginning to flake, 3 to 5 minutes.
Mix the soy sauce, scallions, vinegar, ginger, and sugar in a small bowl. Spoon the sauce over the salmon, rice, and peas and serve.
Serves 4.

Nutritional information per serving: Calories 418, Protein 32g, Carbohydrate 49g, Sugar 5g, Fiber 2g, Fat 9g, Sodium 706mg
Information
Category

Main Dishes, Fish

Cuisine

Other Asian