Fast & Easy Recipe For Sesame Crusted Chicken With Soba Noodles
Sunday Dinner: Sesame Chicken With Soba Noodles The economy may be down in the dumps, but don't let that hold you back this Mother's Day. Rather than spending big bucks to dine out, have the whole gang — including your mom and the kids — celebrate the occasion by making dinner a budget-friendly activity that the entire family can enjoy.
This quick, healthy meal, which includes fiber-rich soba noodles and crunchy vegetables, packs a flavor punch with soy sauce, sesame seeds, and ginger. To bring the family together with an affordable yet enticing pan-Asian platter,
.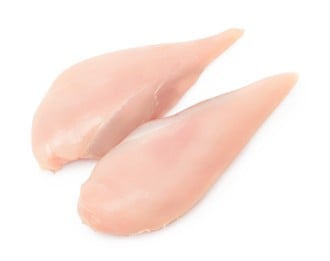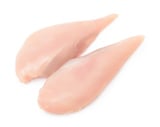 Ingredients
1 8-ounce package soba noodles
1 pound boneless, skinless chicken breasts
3 tablespoons low-sodium soy sauce
3 tablespoons light brown sugar
2 tablespoons sesame seeds, toasted*
1 tablespoon finely grated ginger
3 tablespoons rice vinegar
1/2 cup extra-virgin olive oil
1 7-ounce package mixed greens
3 carrots, cut into matchstick-size strips or shredded
1/4 sweet onion, thinly sliced
Directions
Cook the soba noodles according to the package directions and rinse under cold water.
Heat the soy sauce and brown sugar in a large skillet over medium heat. Working in batches, add the chicken and sauté until cooked through, about 1 1/2 minutes per side. Transfer to a bowl and repeat with the remaining chicken. Sprinkle the sesame seeds over the chicken and toss to coat.
In a small bowl, whisk together the ginger, vinegar, and oil.
Divide the greens, carrots, and onion among individual plates. Top with the soba noodles and chicken. Serve with the vinaigrette.
Serves 4.

*Note: To toast sesame seeds, cook them in a dry skillet over moderate heat, stirring constantly, until golden, 2 to 3 minutes. Transfer them immediately to a cool plate.
Information
Category

Poultry, Main Dishes

Cuisine

Other Asian