Fast and Easy Recipe For Texas-Style Turkey Chili
Fast & Easy Dinner: Turkey Chili My favorite recipe for chili is loaded with beef, takes several hours to make, and is definitely not a quick, simple weeknight super. This recipe, on the other hand, is ideal for nights when I crave the comfort of a hearty chili but don't have the time to slave at the stove.
Since it uses ground turkey and turkey sausage, it's a healthier variation, too. It's uncomplicated to throw together and great paired with a cold beer. To check out the recipe for this Texas-style (there's no beans) chili,
.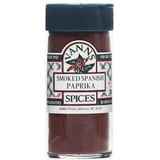 Ingredients
2 tablespoons olive oil
2 pounds ground turkey (made from both white and dark meat)
1 pound Italian turkey sausage, casings removed
1 tablespoon smoked paprika
2 tablespoons ground Chile Molido or ground red pepper
1 onion, chopped
2 stalks celery, chopped
1/2 green bell pepper, chopped
2 cloves garlic, minced
1 (16-ounce) can stewed tomatoes, undrained
1 package chili seasoning
4 cups chicken broth
Salt and freshly ground pepper to taste
Directions
Heat the olive oil in a large pot over medium heat.
Add the ground turkey, turkey sausage, smoked paprika, and Chile Molido. Cook for 6 to 8 minutes, stirring occasionally, or until the meat is done.
Add the onion, celery, bell peppers, and garlic and cook until the vegetables are soft.
Add the stewed tomatoes, chili mix, and chicken broth, stirring well.
Allow the chili to simmer, for at least 15 minutes and up to an hour, stirring occasionally.
Season with salt and pepper. Delicious served with grated cheese, chopped tomatoes, and corn chips.
Serves 8.
Information
Category

Chili, Main Dishes

Cuisine

North American